You certainly are wondering if Paris is worth visiting and if the city is the same as people describe it be. To answer your questions, we offer you 15 reasons to visit Paris.
Visit the Eiffel Tower by night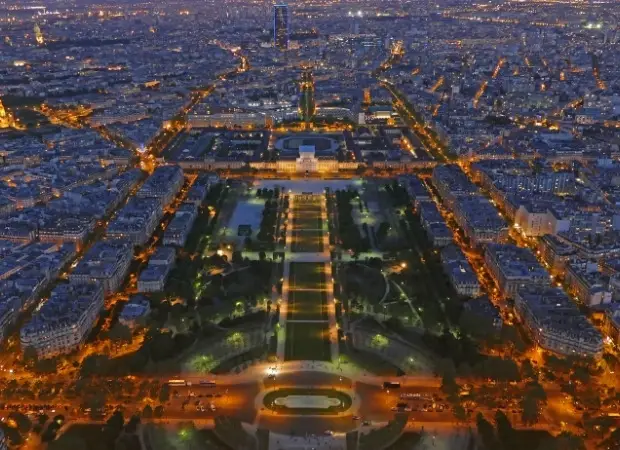 Every evening, when the sun sets and night falls over Paris, at the beginning of each hour, for 5 minutes and until 1 a.m., the Eiffel Tower lights up, sparkles and its light becomes visible for miles.
The Eiffel Tower is open every day in the evening, until 11:45 p.m. and until 12:45 a.m. from mid-June to the end of August.
If you decide to visit the Eiffel Tower at the end of the day or in the evening, the experience will be very different from the daytime visit as the illuminated structure brings a very special atmosphere that you should not miss.
You can enjoy a beautiful and unforgettable sunset, and to admire the show at best, we recommend that you go to the 2nd floor, on the lower level to enjoy it. When the night falls, you will enjoy a splendid view of the city of Paris, illuminated.
This magical moment will allow you to see the City of Light differently.
Take a selfie on the Bir Hakeim bridge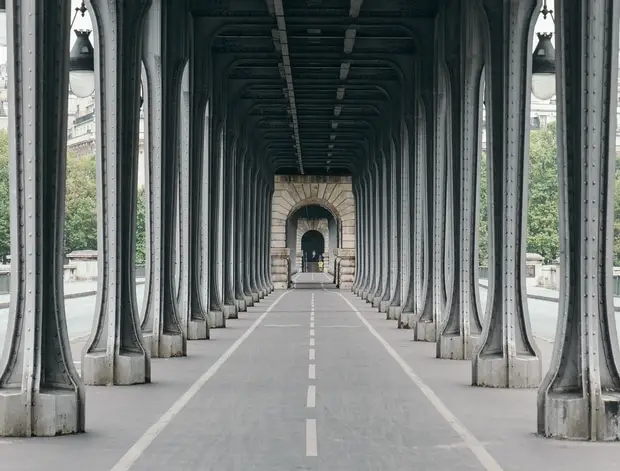 The Bir Hakeim bridge is one of the reasons why you should visit Paris; it is the perfect setting to take great photos with the beautiful Eiffel Tower in the background.
The bridge is photogenic from all angles. The part under the underground railway appears in many famous movies such as Inception, Mission Impossible or Taxi 2.
Moreover, the bridge offers a splendid view of the Seine, and its structure is beautiful. From there, you can admire the Eiffel Tower on one side and on the other, you can see the Île aux Cygnes (Isle of the Swans) and the Statue of Liberty.
Finally, the bridge is a good starting point to walk along the Seine, it will be a quiet walk that you will surely appreciate.
See a sunset from the Arc de Triomphe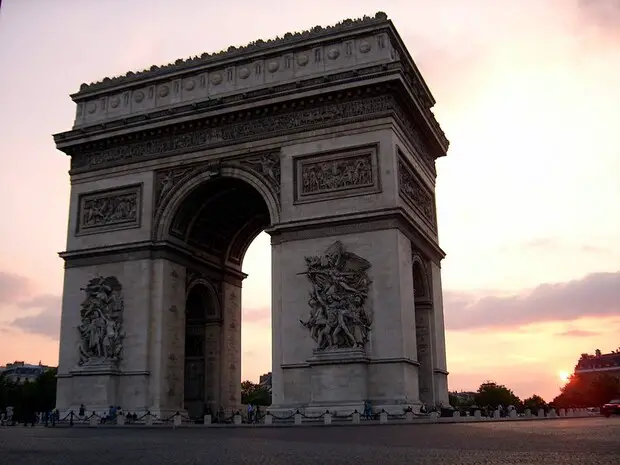 If you come to Paris, you should absolutely visit the Arc de Triomphe, just like the Eiffel Tower.
Located at the top of the Champs-Élysées, the monument offers an incredible view once you reach the top.
Do not hesitate to go there early in the evening, you will discover the tomb of the unknown soldier. This symbolic place contains an eternal flame that is revived every evening at 6:30 p.m. under the Arc de Triomphe.
Moreover, if you visit this place during the evening, you will enjoy a beautiful sunset thanks to its panoramic terrace.
Eat a burger in a metro station restaurant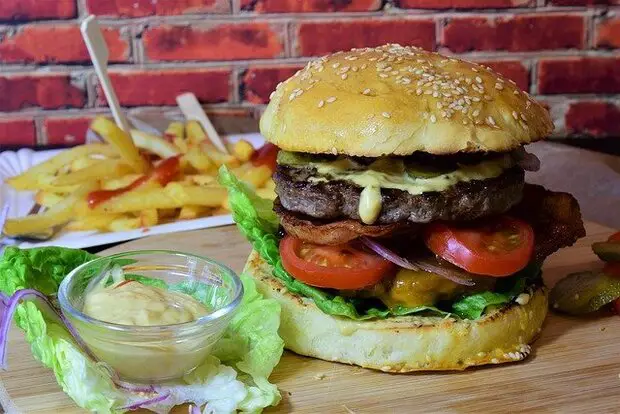 At the Station Damrémont, you will have the occasion to taste delicious burgers in a Parisian metro-style atmosphere.

Indeed, this station is not a real one. It is actually a restaurant located at 103 rue Damrémont, in the 18th arrondissement.
The whole restaurant imitates Parisian metro stations, with a royal-blue rectangle indicating the station on a tiled brick wall, with a menu referring to the signs of the metro lines and with names of dishes referring to stations.
The concept is original, the setting is warm and welcoming. In this restaurant, you will eat a good burger in an amusing setting.
Walking through the Montmartre greenery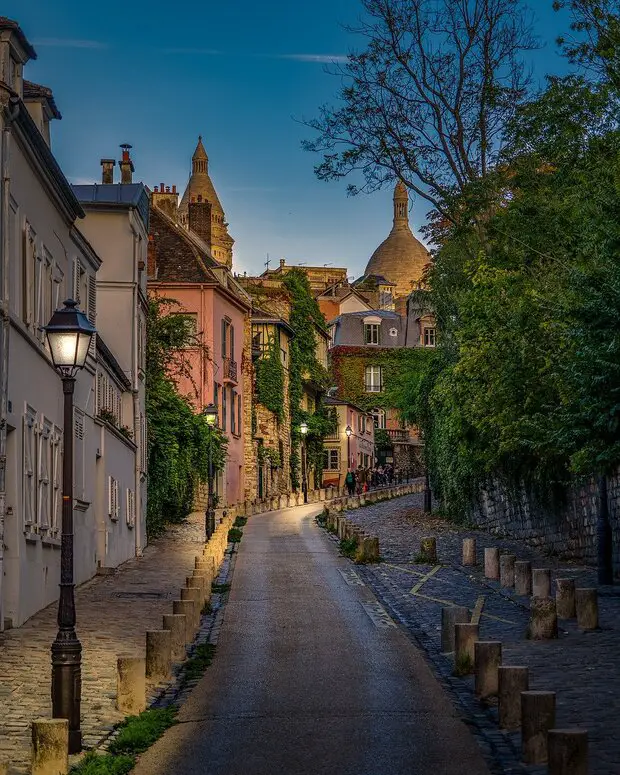 Montmartre is a village in the heart of Paris, with museums, vines, mills as well as the Sacré-Coeur.
It is a very charming district that you will surely love and that you will be delighted to explore.
When going to the Butte de Montmartre you will also enjoy another beautiful place in Paris, you will enjoy a splendid and unobstructed view of the whole city.
The more athletic of you can also go to the top of the Butte on foot, which is very pleasant because you will visit the district, but you can also go there by funicular if you want.
Have a picnic in one of Paris' parks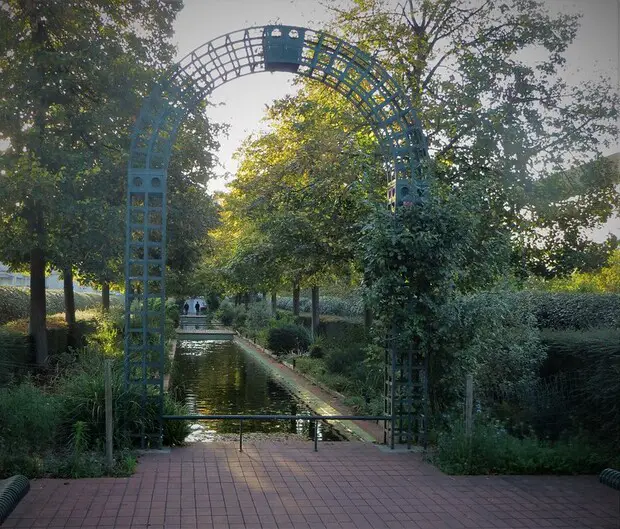 Having a picnic on a beautiful day in the spring is an excellent idea to go out.
For example, you can go to the Coulée Verte which is an abandoned railway covered with plants and greenery.
There are many beautiful parks to picnic quietly, such as the André Citroën Park, for example. There is green grass, the Seine and there is also a water jet esplanade which will make you fully enjoy your activity.
Drink a coffee on the terrace of the café de Flore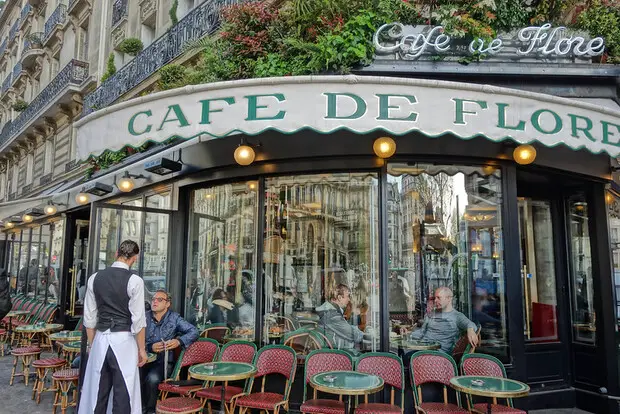 Drinking a coffee on a terrace is something you can enjoy during your visit to Paris, especially if you go to the famous Parisian cafe-restaurant in the Saint-Germain-des-Prés district, in the 6th arrondissement.
With family or friends, it will be a special moment, especially if you go to the legendary Sartre and Simone de Beauvoir cafés! Moreover, it is a good way to take a break during your sightseeing tour.
The Café de Flore is located in a beautiful setting with a pleasant atmosphere, you will be pleased to stop there for a few moments.
If you do not like coffee, their hot chocolate is excellent and very appreciated by the Parisian.
Enjoy French gastronomy while watching Notre Dame, the Conciergerie and the Musée d'Orsay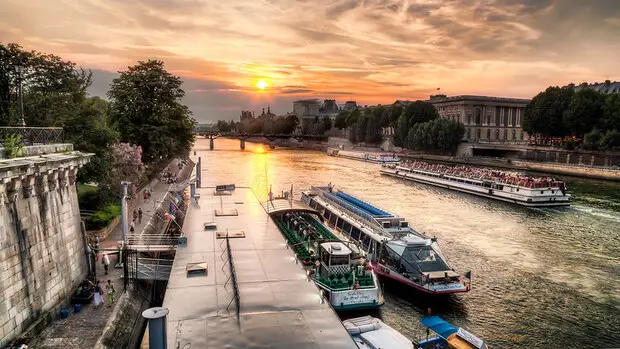 A dinner cruise is the perfect activity to combine tasting and sightseeing. You will have the occasion to enjoy a taste of French gastronomy while seeing Paris go by before your eyes.
You can decide to have a dinner cruise or a lunch cruise, as you prefer. On the one hand, you can visit Paris at night and see the city differently as some monuments are illuminated, or, on the other hand, you can enjoy Paris in its natural lighting.
With this cruise, you will see many of the most beautiful Parisian buildings at a slow pace so that you can make the most of it.
The bay windows of the boat offer a perfect view and a different angle on Parisian monuments.
If you decide to spend an evening on this boat, you will enjoy a romantic and magical moment.
Links:
Dinner cruise on Bateaux-Mouches 
Lunch cruise on Bateaux-Mouches
Top dinner cruises in Paris compared
Savor snails at the Doux Raisin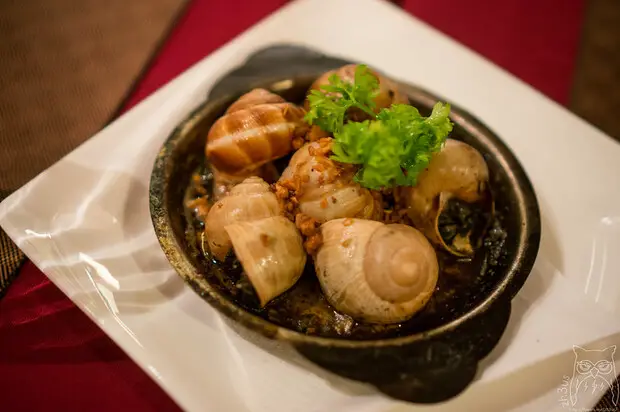 Snails are a very appreciated dish in France; so if you come to visit Paris, it is a dish that you should not miss. You will feel like a real French person!
To eat this, there is nowhere better than the restaurant Au Doux Raisin, which is a traditional restaurant in the Latin Quarter.
This restaurant is very friendly and if you come to taste snails for the first time, you will love it!
Address: 29 rue Descartes, 75005, Paris
Price: €15 for twelve snails
Sail on the Bassin de la Villette and visit Paris differently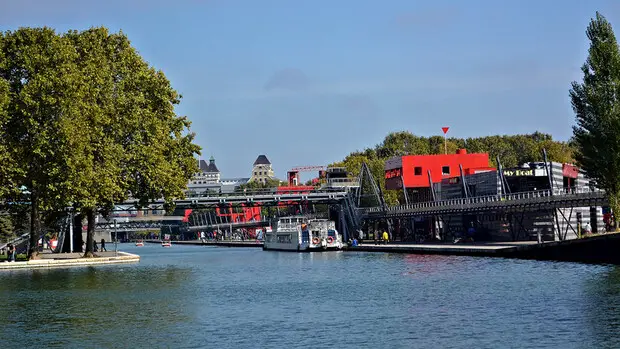 To enjoy Paris in a new way, you can rent a boat licenceless and sail on the Bassin de la Villette, the Canal de l'Ourcq or the Canal Saint-Martin.
This is a perfect activity to enjoy Paris in a different light and discover places by other means.
Thanks to licenceless electric boats, you can enjoy a pleasant moment with your family or friends. The boats can accommodate between 5 and 11 people, allowing you to enjoy as much as possible.
You will enjoy a superb ride in the calm of the Bassin de la Villette and the Canal de l'Ourcq, which will be a great change of scenery.
Stroll through the Galeries Lafayette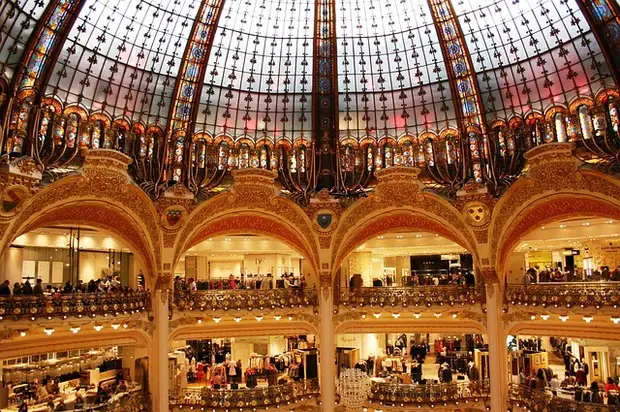 When you come to visit Paris, you will surely want to enjoy the Parisian shops. And what better to do so than the Galeries Lafayette to feel like a real Parisian.
Besides strolling through the shelves of the gigantic shop, you will have the occasion to go to the roofs of the galleries and to enjoy a panoramic view of the beautiful city of Paris.
The Galeries Lafayette terrace is located on the 7th floor of the main shop. There, you will enjoy an unobstructed view of Paris and its most beautiful monuments.
By night or by day, this place will allow you to admire the city differently.
Enjoy the different art forms in Paris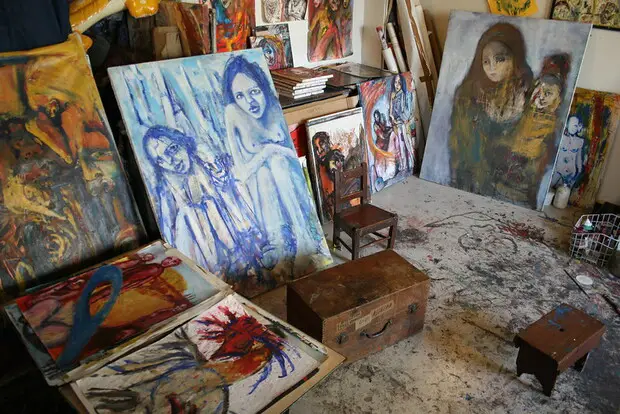 To enjoy the art in Paris you can go to the Art Gallery 59 RIVOLI, which was originally an artists' squat.
It has now become a 6-floors residence where are exhibitions and artists' workshops of all kinds are present.
You can also go to the Atelier des Lumières where several exhibitions are presented. It is up to you to choose the one you prefer.
This experience will allow you to discover or rediscover known paintings in a fun way and from a new angle.
Website: https://www.atelier-lumieres.com/en/home
Feel like a bird and (virtually) fly over Paris
The activity Fly View Paris will allow you to live amazing virtual reality experiences. You will fly over Paris and over the Cathedral Notre Dame before and after the fire.
With a one-of-a-kind virtual reality device, you will take off in a jetpack and fly over Paris and its monuments. You will have the occasion to enjoy spectacular views and sensations of flight during this experience and will live a pleasant moment with your family or friends.
You can choose among three experiences: the incredible flyover, Paris undercover and rebuilding Notre Dame. You will see beautiful videos combined with beautiful music. The immersive experience is very successful you will not stay indifferent to it.
To participate in one of the experiences, you will have to pay €19.50. Fly View Paris is open from 2.30 p.m. to 7 p.m. on Wednesday, from 2:30 p.m. to 8 p.m. on Friday, and from 11:00 a.m. to 7 p.m. on Saturday and Sunday.
Website: https://www.flyview360.com/en/
Participate in a treasure hunt by scooter in the city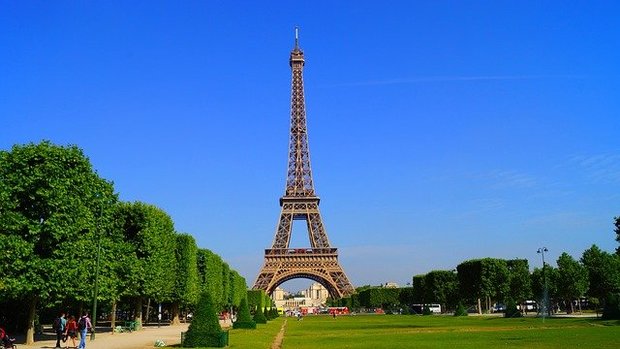 From Paris with Fun offers you cultural and fun visits through this original activity which is a good way to learn more about the history of Paris.

Treasure hunts were thought up to visit Paris in a fun and friendly way. You will visit Paris differently and will be delighted to discover or rediscover it.
On the day of your departure, you will go to the meeting place, a member of their staff will welcome you and give you some time to learn how to use a non-electric scooter. Then, you will discover the plot and your itinerary, and you will be equipped with your gamebook. You will leave in autonomy and try to solve the mysteries by collecting clues for 2 hours.
Several levels are available so that it pleases as many people as possible. There is the treasure hunt where you can enjoy Parisian monuments, and there is also the paper chase where there is no investigation to solve but twenty riddles which gives more rhythm to this level. Finally, you can investigate: you will be in the Madeleine district and will see the Palais Garnier. The final goal is to resolve a puzzle made up of all the riddles of the course.
The tours used are well thought out, quite wide and risk-free. This very pleasant tour through beautiful districts will allow you to admire the most beautiful views of the capital.
You will have a good time with friends or family outside as a life-size investigator. The two hours cost €35.
Website: https://www.frompariswithfun.com/
Participate in an Escape Game in the streets of Paris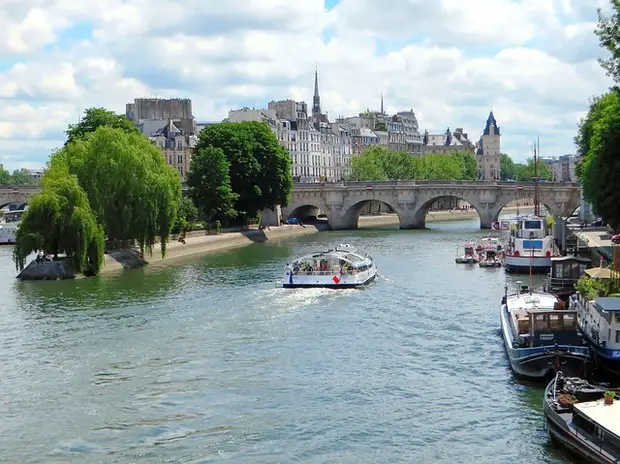 This escape game, created for teenagers and children as well as for adults, located in Montmartre, in the Sacré-Coeur and on the Île de la Cité, will allow you to go through beautiful districts while reading the instructions enriched with cultural information.
The puzzles will allow you to discover places you are not used to seeing as well as different districts through a rich, fun and informative course, all in a race against time. You will be accompanied throughout the experience by the Game Master.
This timeless escape game will give you a great time with friends or family. There are 6 different escape games, for adults and for children or teens at 24€ per person.
Website: https://www.lelibrepromeneur.com/ (French website)

I aim to share my tips and recommendations for the beautiful country of France. My goal is to help you plan your next adventure, whether it's a weekend getaway or a once-in-a-lifetime trip. From finding the best hotels and restaurants, to discovering unique activities and sights, I've got you covered!