We all know that French people aren't well-known for their fluency in English and if you don't speak French either, then you may start thinking visiting Paris will be a difficult task. Thankfully, our experts are here to help you make out the most of your trip in Paris without having to worry, using these few tips!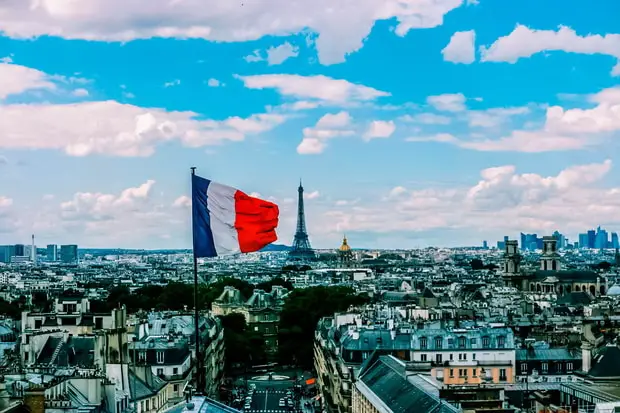 Is it a Myth that the French Don't Speak English?
According to data, only 20% of French people are fluent in English and only 40% are able to have a basic conversation.
So, it's not a complete myth that French people aren't all that good at English. But before blaming them, know that only 15% of the English population speaks a foreign language fluently.
It's also good to notice the number of people speaking English has been rising during the last few years.
Young adults, especially, are often still studying English at university and more likely to understand you.
Is It Rude to Speak English in Paris?
While speaking English, in Paris, is not considered rude, expecting every French person to speak French will surely be seen as such.
To avoid a cold reaction from the other party, it will always be appreciated to start the conversation with a simple sentence in French.
Asking them if they speak English is a good start and will be seen as more welcoming by Parisians.
Visiting Paris Without Speaking French
Visiting Parisian Attractions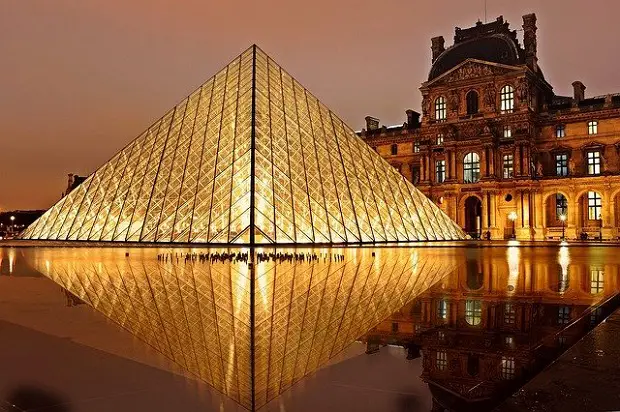 Visiting Paris' most famous monuments will probably be the easiest thing to do during your trip to the City of Lights.
Most Parisian attractions offer tours in English or, at least, pamphlets to help you enjoy your visit.
Come enjoy some of the many guided tours offered, in English, by one of the world's most famous museums: The Louvre.
The more modern Centre Pompidou also has full one-and-a-half-hour guided tours of the museum and its various exhibits as well as shorter 20 minutes tours called "flash tours".
The Sacré-Coeur offers both free audio guides to download on your phone or pamphlets for your own tours of the basilica.
If you want to sit down and enjoy a classical or more modern theater play in one of the many Parisian theaters, this is also possible.
Theatre in Paris translates dozens of plays going from "Cyrano de Bergerac" to "Grease" and many more.
A projecting screen above the scene will make it possible for you to enjoy the dialogues translated in English and fully immerse yourself in the play.
Tickets for these translated sessions cost 25 euros or more.
Finding Your Way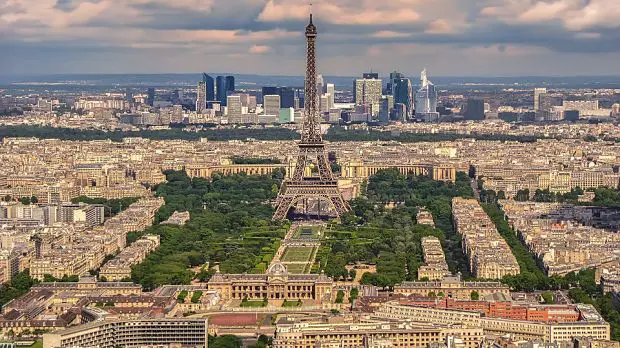 But before being able to enjoy all the attractions and activities Paris has to offer, finding your way in the city is step one.
If Google Maps and other apps are a good way to help, nowadays, the French capital is still a really big city, the third-largest one in Europe after Istanbul and Moscow.
And you may, at one point, find yourself getting lost in this maze of "rues" and "avenues".
If you want to try your luck at asking your way, you may want to target young adults that are more likely to understand English.
Start with a polite "Bonjour, parlez vous anglais?" (Hello, do you speak English?) and, if they answer positively, proceed in slow English.
Parisians will be more likely to help if you make a step forward by starting in French.
No luck in finding someone to help?
Parisians have the reputation to be arrogant and not the most patient of people but don't give up so easily.
There will always be someone to help.
Why not try asking at the front desk of hotels or monuments?
Staff, there, is often expected to speak English and usually know the city more the pedestrians do.
If no one is able to help you, it's time to go back in time and look at paper maps.
There are a lot of maps displayed all around the city and especially at the entrance of metro stations.
You can also ask for free maps of the city or the district (available in all of the most common languages) in big shops, metro stations or tourism offices.
You can also pay for one at newspaper kiosks.
Some useful French sentences:
"Pourriez-vous me dire comment aller à…?" (Could you tell me how to go to…?)
"Je cherche…" (I'm looking for…)
"Y a-t-il une station de metro/de bus pas loin ?" (Is there a metro/bus station nearby?)
In Public Transportation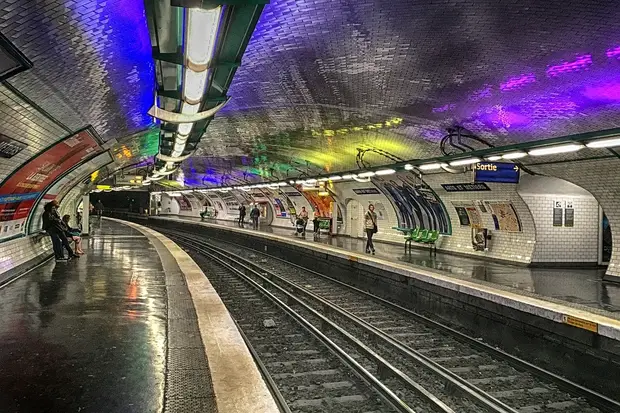 Going in pair with finding your way in the city is public transportation. Paris transportation is composed of metros, RER trains and buses.
Metro stations are hard to miss with one of them having the most beautiful entrance you can find in the world.
Every line has its own color to help you find your way underground and the metro staff, sitting at the front desk, is there to help you at daytime.
Cards and signs underground are also written in English.
Warning: as one of the oldest metros in Europe, Paris' metro is mostly composed of stairways and elevators are quite rare, which can be problematic for handicapped people.
As of now, only the line 14 is accessible for people in wheelchairs.
The lines 1, 4 and 14 have audio announcements, for visually-impaired people, while lines 2, 3 and 13 have the next metro stop announced visually by a light signal for people with hearing disability.
You can find more information on which lines and stations are accessible to handicapped people on the official website of Paris.
For a more modern way of using public transportation, RATP Paris offers an app specifically aimed for tourists.
Next Stop Paris – RATP is written entirely in English and will help you find your way to the most popular Parisian monuments.
This app has everything you need with all the metro, buses, and RER trains maps.
Some useful French sentences:
"Je voudrais me rendre à…" (I'd like to get to…)
"Je voudrais un ticket" (I'd like to buy a ticket)
"Savez-vous où est la ligne…?" (Do you know where is line…?)
Book a Room at the Hotel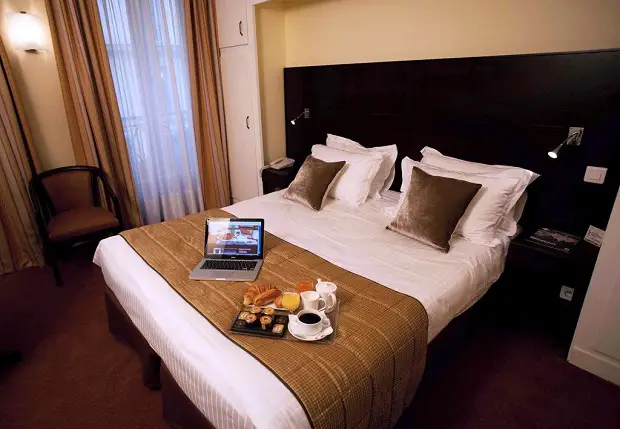 While most of the staff, especially in big hotels, is expected to speak English, it may not always be the case in smaller hotels and districts.
If you have booked your room online before coming in, printing the receipt and the information page may help the receptionist understand you.
If you haven't and are trying to book one on the spot, here are some useful sentences to use.
Some useful French sentences:
"J'ai réservé une chambre" (I have booked a room)
"Quelle est le prix de la nuit ?" (How much is it for a night?)
"Je voudrais une chambre" (I would like a room)
"Le petit-déjeuner est-il inclu ?" (Is breakfast included?)
"Est-ce que je peux payer par carte ?" (Can I paid by card?)
"A quel heure est le petit déjeuner ?" (What time is breakfast at?)
Ordering Food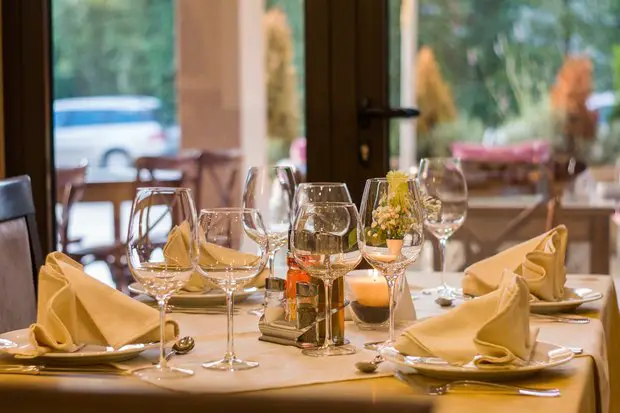 Being the most visited city in the world, most of Paris' restaurants offer menus in English and even some other languages, such as Spanish, Italian or German.
When stepping inside the restaurant, ask if they have a menu in your favored language.
In smaller restaurants, the option may not be available.
However, even the less popular restaurants tend to offer cards with pictures to make it easier for you to figure out what the dishes are.
With the latest versions of Google Translate's phone app, you will be able to open your phone's camera and scan your menu or other signs in French and get an immediate translation.
The translation may sometimes be approximative, but will still be enough to help you get an idea of what is on the menu.
Google Translate has a large variety of languages to choose from and translate to.
For a clearer order, far from pointing at pictures, the Insidr phone that you can rent on the website, for 5€ a day, gives you the opportunity to access spot-on translations from a team of trained employees.
With just a touch on your phone, you will connected with a professional translator that will be able to interpret for you and help you with ordering food, reserving hotels, finding your way in the city and many more services.
Some useful French sentences:
"Avez-vous un menu en anglais ?" (Do you have a menu in English?)
"Combien cela coûte ?" (How much does it cost?)
"Je voudrais une table" (I'd like to eat)
"Avez-vous un menu végétarien/vegan ?" (Do you have a vegetarian/vegan menu?)
Wrap up
As you can see, surviving your trip in Paris may not be as difficult as you think.
Nowadays, many people speak English, and new technology and trained employees will help you enjoy your visit to the fullest.

Advice, best plans, great places; I will help you in your search for trips, activities, hotels and restaurants. Whether it's for a walk, a weekend, an afternoon or merely to find a trendy place to eat, I can give you all the pointers you need for your endeavor. Just follow the guide!