The Plaine-Monceau district is one of the most charming districts of Paris. The architecture is magnificent, its park is pleasant for walks on sunny days and it is also the perfect place for art lovers thanks to all its museums. You will also find in this district the largest number of private mansions in Paris. For the "fashionistas", go to Avenue des Ternes and enjoy its many boutiques. You will also find excellent restaurants throughout the area.
The 17th district has the advantage of being well served by public transport. Lines 2, 3 and 13 of the metro and C of the RER will take you to the most touristy areas of the capital in a relatively short period of time. Gare Saint-Lazare is only 6 minutes from Villiers station (line 3) and the Opera and its district are only 10 minutes away.
Parc Monceau
This park is located 7 minutes by metro from Place Clichy (line 2).
This English-style park, created by Baron Haussmann, was inaugurated in 1861 by Napoleon III. The garden is home to many species of trees, birds and ducks.
The place is romantic for a walk in the shade of the willows, the sound of the stream soothes you and games are available for the little ones.
The large pond has a Renaissance arcade that once belonged to the former City Hall. Sumptuous private mansions overlook the park.
At the very entrance to the park, you will see the Rotunda known as the Chartres Rotunda, a former pavilion of the Mur des Fermiers Généraux (former Paris enclosure built between 1784 and 1790).
Museums
Jean-Jacques Henner Museum
43 Avenue de Villiers. M3 : station Malesherbes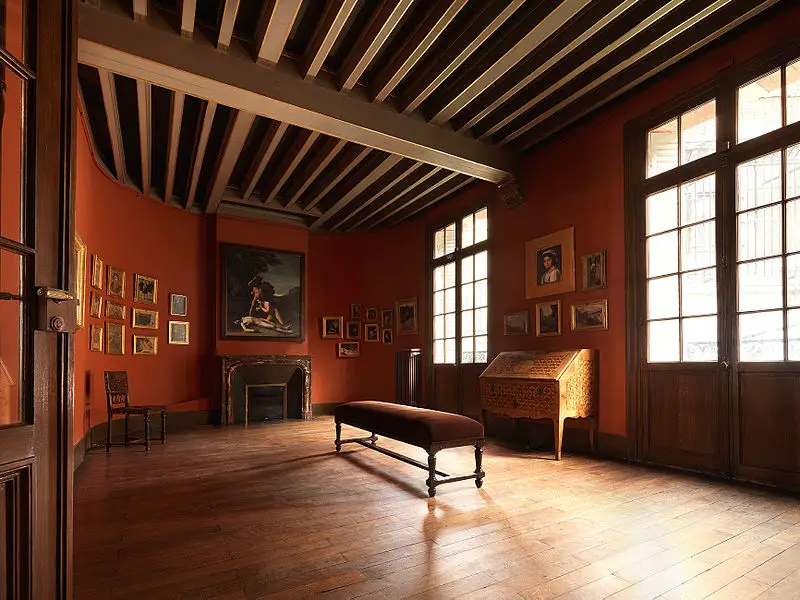 Located in the private mansion of the painter Guillaume Dubufe, built in 1876, this museum is dedicated to the work of the painter Jean-Jacques Henner (1829-1905) and, since 1921, has gathered a good number of documents, drawings, paintings, relics that belonged to the artist.
The painter used to work in his own home, making this hotel his studio. Therefore, you will be able to discover his remarkable red workshop.
The interior decoration of this hotel is a testimony of the Third Republic, and in 2008-2009 the hotel was renovated in order to better welcome the public (there is now access for people with reduced mobility, for example).
Cernuschi Museum
7 avenue Vélasquez. M2 ou 3 : station Villiers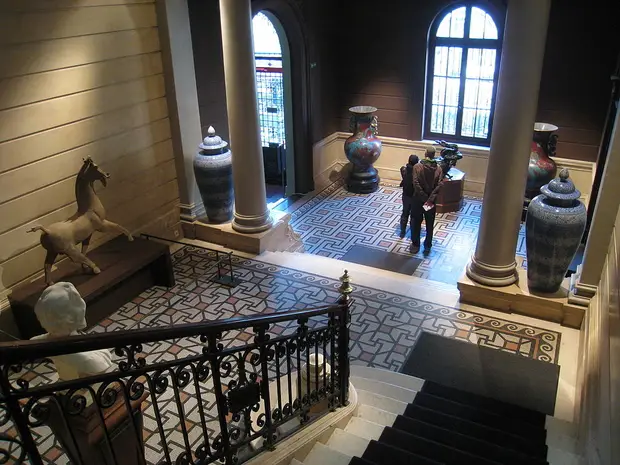 Dedicated to Asian Arts, this museum contains Buddha statues and other objects of Japanese, Chinese and Korean culture. They come from Henri Cernuschi's personal collection, which he donated to the City of Paris in 1896.
The museum was inaugurated two years later in its private mansion on rue Velasquez, at the entrance of Parc Monceau, and became one of the oldest in the capital.
Each year it receives about 60,000 visitors per year.
Saint-Alexandre Nevsky Cathedral
12 rue Daru. M2 : station Ternes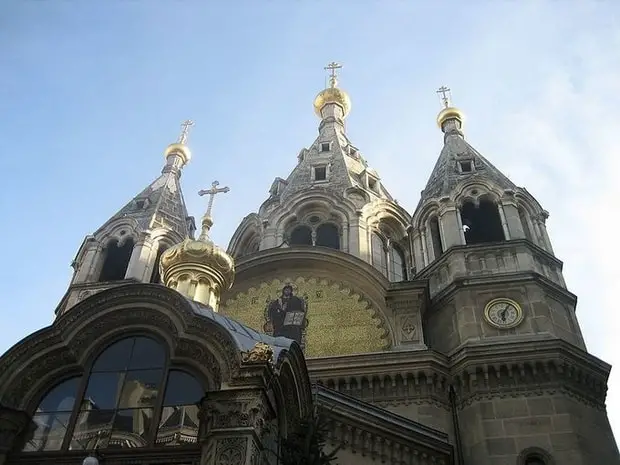 Built by architects Kuzmin and Strohm in 1861, the Orthodox cathedral (website in French or Russian) was listed as a Historic Monument in 1981.
By the end of its construction, it was the first Russian Orthodox place of worship in France.
Pablo Picasso was married in this cathedral.
However, this cathedral was not only for Russian Orthodox, but for all Orthodox.  So people of different nationalities participated in the development and construction of this cathedral. Its style is neo-Byzantine.
It is possible to visit this place from 3pm to 6pm on Tuesday, Thursday, Friday and Sunday.
Les Arts Décoratifs de Nissim de Camondo
63 rue de Monceau. M2 ou 3 : station Villiers
Dating from 1936, this museum is located in the Hotel de Camondo, built by René Sergent in 1912.
You will find furniture and 18th-century art objects arranged to reproduce the houses of that time.
The architecture reminds us of the Petit Trianon of Versailles, by which it was inspired. Some of the artworks belonged to Marie-Antoinette, and you will also find tapestries, canvases and a superb porcelain collection.
Where to eat in La Plaine-Monceau district?
In keeping with the prestigious standards of the 17th district, starred restaurants criss-cross the landscape.
Where to sleep in La Plaine-Monceau district?
Recommended hotels in this neighborhood:
Idol Hotel by Elegancia ****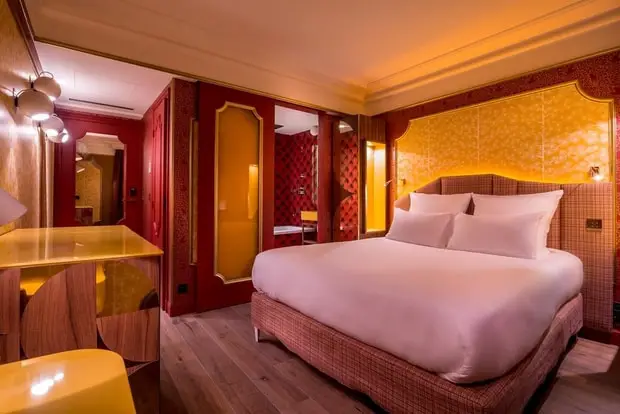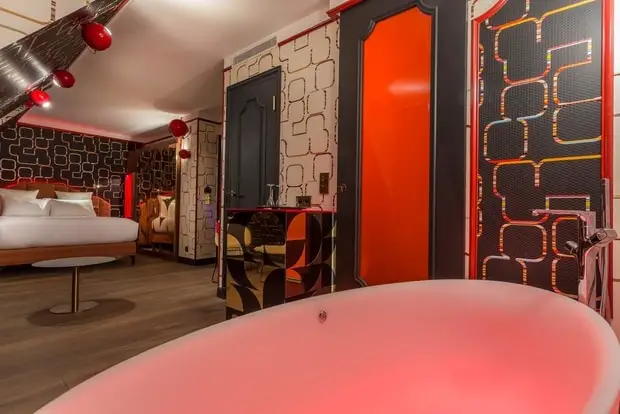 Elegant, particularly original and comfortable rooms.
Located 4 minutes' walk from Gare Saint-Lazare, this is a luxury hotel that is very well situated.
Its rooms are decorated in a funk/soul/groove style, which makes it really unique.
In addition to the original decor, the rooms are spacious and very comfortable. They are all equipped with a television, and a private bathroom provided with free toiletries and a hairdryer. You will also find a telephone, a minibar and a coffee machine.
The reception is open 24 hours a day and a continental breakfast is served every morning.
New Orient Hôtel ***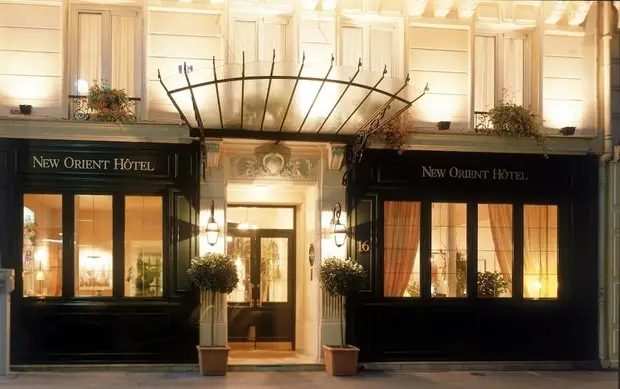 With its luxurious rooms with a classic décor, 200 meters from the metro, you can walk to the Champs Elysées in 6 minutes from this 3-star hotel.
It is located in a Haussmann building, which gives it a nice little touch. The reception is open 24 hours a day, and each room has a television, a private bathroom with toiletries and hairdryer, and you will of course have free access to Wifi. A breakfast with pastries is served in the morning.
Some rooms have a furnished balcony, which will allow you to enjoy the sunny weather.
Résidence Villiers **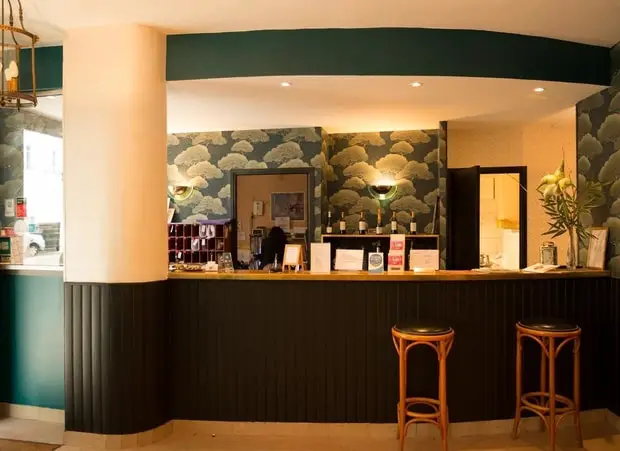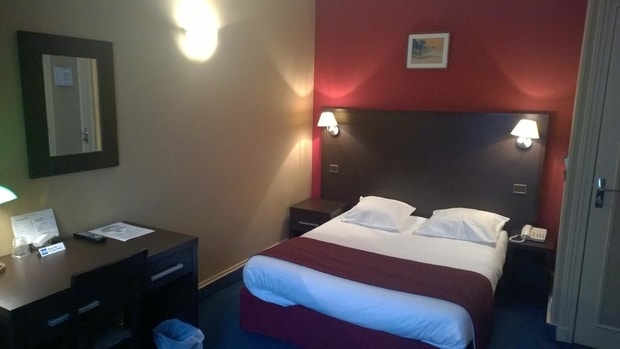 Close to the city center, this rather inexpensive hotel is located in a quiet area.
Its rooms are soundproofed, which ensures your comfort, and they are equipped with a television and private bathroom.
Every morning a buffet is available for breakfast (at an extra charge).
If you want to go for a walk, Parc Monceau is only a 5-minute walk from the hotel.
Its rooms are quite spacious and of a good quality/price ratio.
La Plaine-Monceau district's secrets
Maison Loo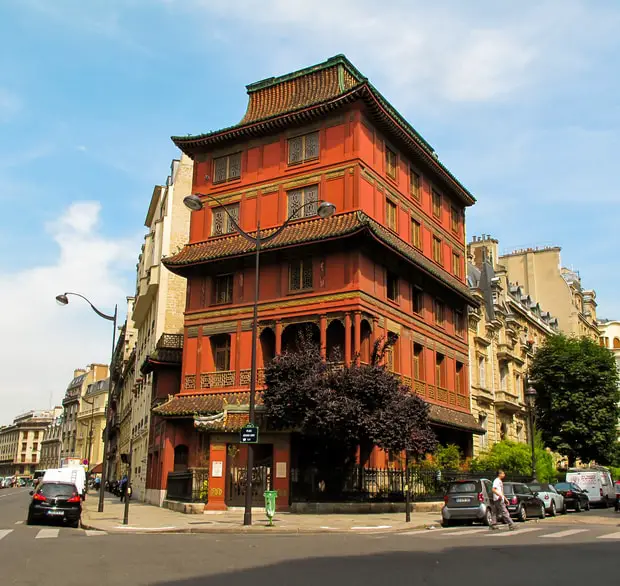 Here is a rather original and surprising place!
The idea came from Ching Tsai Loo, a Chinese artist who wanted to share his love of China by transforming this French mansion.
The work was carried out with the architect Fernand Bloch. Its final construction was completed in 1926 and has given rise to numerous complaints.
Despite petitions from neighbours at the time to demolish it, the building is still on its feet today. It is now a private museum that serves as a cultural bridge between the two nations.
Passage Geffroy-Didelot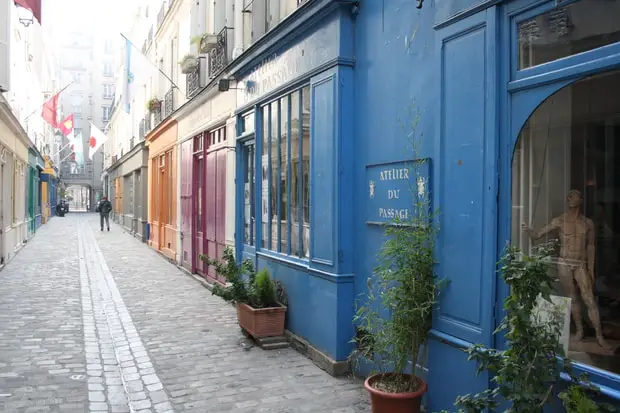 It goes unnoticed if you're not curious enough to look around every corner of every little street.
This passage connects Boulevard des Batignolles and Rue des Dames. At first glance, when you enter this small alley, an explosion of colors comes in your view.
Each small store is of a particular color and there are a few flags flying in the air.
You will find here some restaurants, artists' studios and even a therapy center.

Mona knows Paris like the back of her hand. Bars, restaurants, hotels… whether you want to sleep, eat, party or just take a walk in Paris, Mona gives you her best advice. Follow her lead, she will gladly give you all her good tips and best addresses!