According to the latest ranking of The Economist, Paris would share the first place of the podium of the most expensive cities of the globe with Singapore and Hong Kong! A statement that should be taken with precaution, if you ask my opinion…
Here's the proof: I will show you 13 outdoor activities, feasible in the capital for not even a penny.
Le Printemps des Rues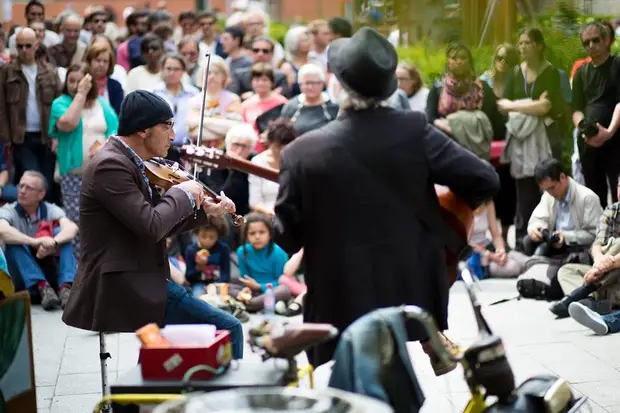 Taking place every year during the month of May, Printemps des Rues is an art and urban culture themed festival, and it is free of course. Embark on a cultural journey through the 10th, 18th and 19th arrondissements of Paris.
On the program, I quote: "theater, dance, music, slam, hip-hop and fairgrounds",  there will be enough activities to brighten your weekend, as long as you let yourself be carried away by the magic of spring.
Where? 10th (banks of the canal Saint-Martin), 18th and 19th arrondissements.
When? During the month of May.
Website: Printemps des Rues (website in French)
Nautical base of La Villette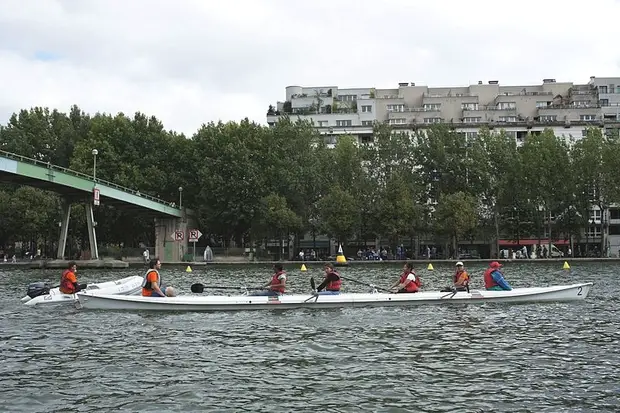 Upon the first rays of sun of the year, you would like to relax in your canoe, carried by the current… The problem is that it requires a good amount of money, doesn't it?
Unless you go to the nautical base of La Villette for a free introduction to rowing, canoeing or kayaking.
Come with your family or friends for a refreshing day during the hottest times of the year.
Where? 41 bis, quai de la Loire
When? Every Saturday from 9 am to 12 pm, and from 2 pm to 5 pm in 45 minutes slots.
Reservation: +33 1 42 40 29 90.
Website: Base nautique de la Villette (website in French)
Les Dimanches au Galop
Les Dimanches au Galop is a great family outing, free for the under 18.
It may be an opportunity for you and your children to discover a passion for the horse riding world.
I know, I'm slightly breaking the rule on that one. But at €5 the adult ticket it would be a waste to deprive you and your children of the many activities that Dimanches au Galop has to offer : animations, pony baptisms, bag races, races of top level horses and their jockeys.
Where? At the Hippodrome d'Auteuil and the Hippodrome Paris Longchamp
When? During the months of April and May.
Website: Les Dimanches au Galop
Walk in the Buttes-Chaumont Park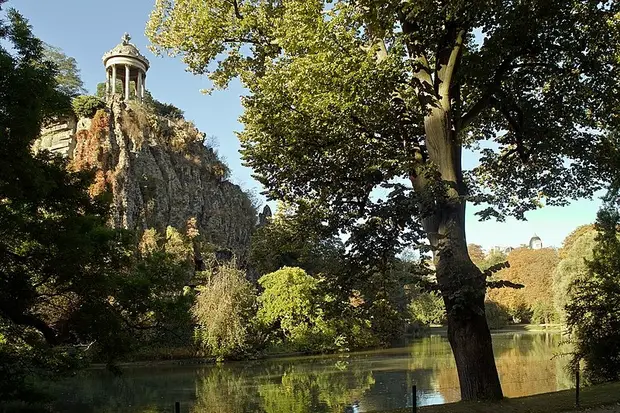 Paris is full of surprises that even some Parisians are unaware of. Have you ever been to the Buttes-Chaumont Park? If you did not yet, go for it! This 25-hectare English garden lookalike park, clearly hides more surprises than you can imagine.
Obviously, entry to the park is totally free. All that is left to do is to wait for a beautiful sunny day, and to equip yourself with your best pair of sunglasses to explore one of the largest green spaces in Paris.
Where? At the Buttes-Chaumont Park.
When? Anytime.
Picnic on the Champs-de-Mars, or on the banks of the Seine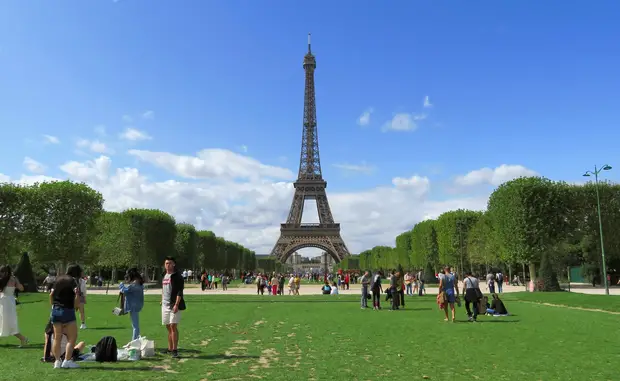 Invite your friends to join you for an aperitif on the lawns of the Champs-de-Mars.
In summer, the Champs-de-Mars is an ideal place to begin your evening. You will find many people wishing to party like you.
Very festive atmosphere on the most beautiful scenery, especially when the Eiffel Tower flickers thousands of small lights.
The Champs-de-Mars is a bit too busy for you? You want a quieter place?
Let yourself be carried by the flow, and choose the ideal place to picnic along the banks of the Seine. I will recommend you to go along the Quai Branly, or the Montebello.
Where? At the Champs-de-Mars or on the banks of the Seine.
When? Mainly evenings at the weekend.
Ornithological excursion to the Bois de Boulogne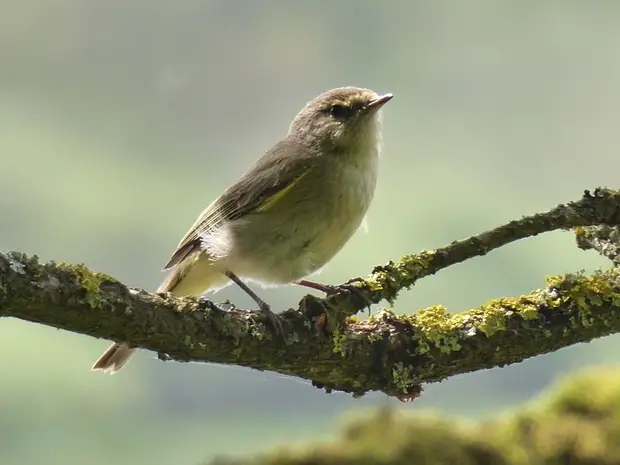 For the sunnier days, it is our feathered friends who show the tip of their beaks.
If you are curious or if you need a good blast of fresh air and calm, do not hesitate anymore.
Join a group of a long time passionate people, who only have good information to pass.
Organized since 1946 by the LPO, these ornithological outings, both educational and relaxing, continue to attract new initiates every Sunday. The excursions take place at the Bois de Boulogne, and in many other Parisian green spaces.
Where? at Brasserie d'Auteuil, 78, rue d'Auteuil, Paris (or see the LPO website for other birdwatching trips in other parks.)
When? Every Sunday from 9 am to 12.30 pm
Website: Activities proposed by the LPO (website in French)
Do you love jogging?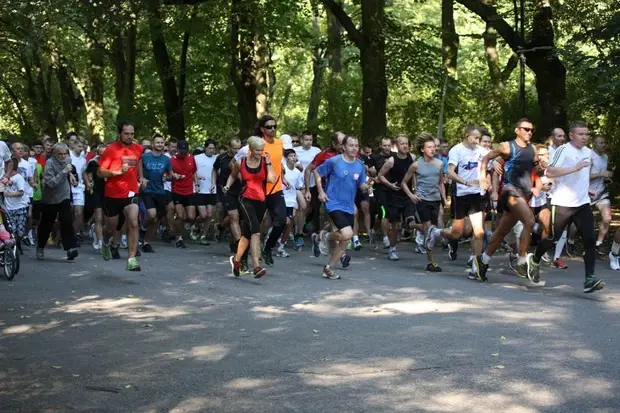 And if you go out to meet many people who share the same passion as you? Parkrun is a 5 km free and timed running organizer all over Europe, welcoming participants of all ages and levels.
In order to be able to test yourself, or just to share a good moment with the other participants, all you have to do is register on the Parkrun website.
Where? Everywhere in Europe. In Paris, it takes place at the Bois de Boulogne and Montsouris Park.
When? Check the dates of the next jogging near you on the Parkrun website.
Péniche Cinema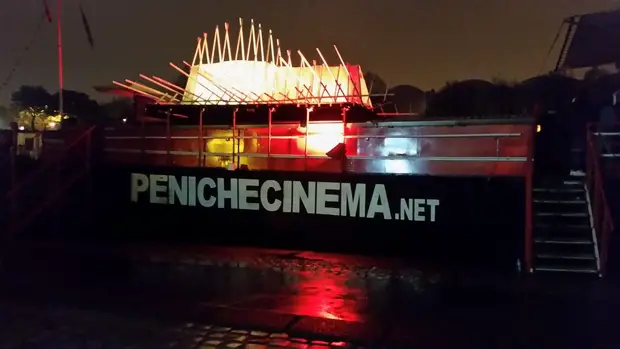 To be able to enjoy a projection of good and exclusive short films for free on Paris without spending a single penny is completely possible
What if in addition to all that, I propose something a little more uncommon?
The Péniche Cinéma is often proposing free screenings, where many enthusiasts take the opportunity to gather and exchange in the best environment.
Embark with them for the next evenings "Carte Blanche", "Court Bouillon" or "Ciné-Concert", with bar and catering, while enjoying the Seine and the atmosphere of the Parc de la Villette.
Where? Péniche Cinéma at 59 Boulevard Macdonald, 75019 Paris
When? Go to: Péniche Cinema (website in French) for more information and upcoming dates.
Outdoor cinema at La Villette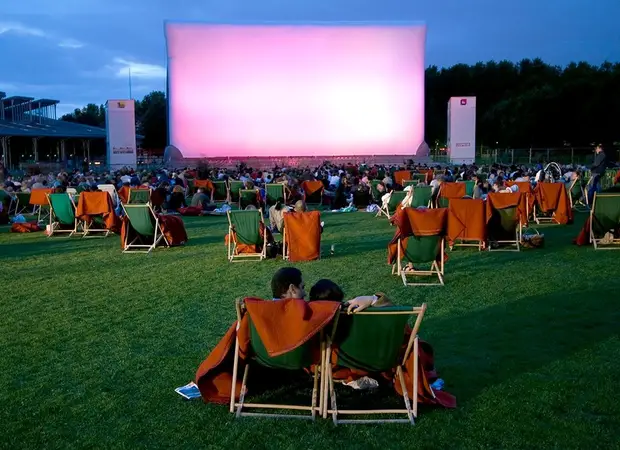 No need to go further to find another similar activity. Every summer, the Parc de la Villette welcomes hundreds of spectators with a huge projection screen.
In addition to numerous screenings ranging from the small independent short films to the greatest masterpieces of cinema, many concerts led by conductors and catchy musicals will be on the schedule.
Cinema, music and art lovers, prepare yourself to spend memorable evenings during the next month of July, with many people like you!
Where? At the Parc de la Villette.
When? Every year during the months of July and August, visit the Parc de la Villette website for more information.
Website: La Villette
Our friends the Greeters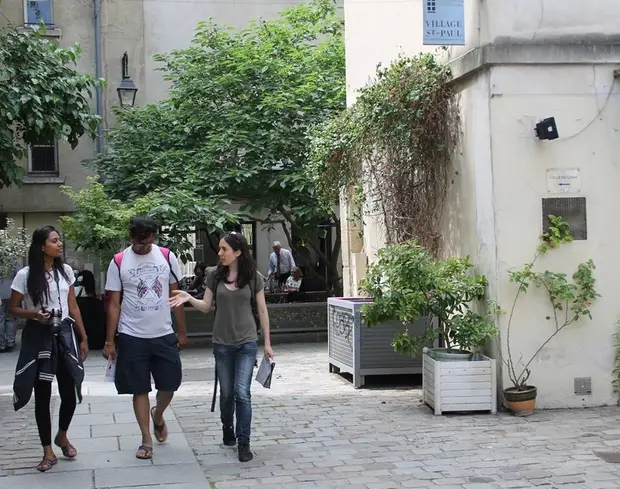 Planning on coming to Paris for the first time? Or maybe a friend of yours is coming to visit the capital?
The Greeters Paris are volunteering ambassadors who will be delighted to show the city to you and your loved ones.
As passionate as hearty, the Greeters are more than just tour guides: they are Parisians who are eager to dazzle you with the charm of their city.
Where? In all Paris.
When? Find your Greeter on their website.
Website: Greeters.Paris
Pari Roller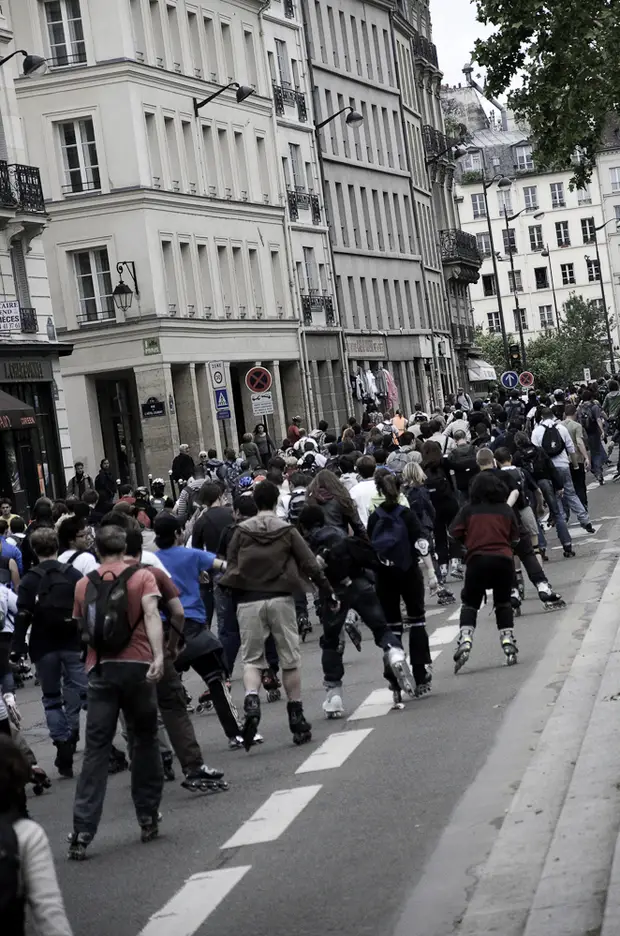 This association, created with the aim of promoting rollerblading as a sport, leisure or even means of transport, organizes hikes gathering all the passionate ones of the sports of sliding.
Indeed, the hike is not limited to rollers but also to all other mobilities of the same kind.
However, the Friday Nights (name of the hike) are planned for seasoned riders with a good mastery.
So, if you want to share your passion, put on your skates or ride on your scooter and join the procession.
Where? Place Raoul Dautry in the 14th arrondissement of Paris.
When? Every Friday at 9:30 pm, unless it is canceled due to bad conditions. Visit the association's website for more information.
Website: Pari Roller (website in French)
Paris Plages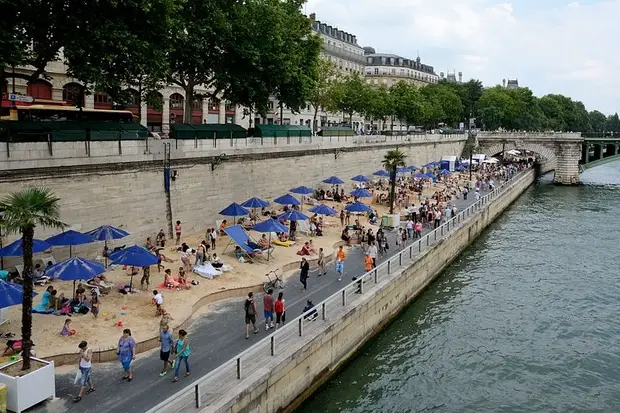 Since 2002, Paris tries to offer its citizens a taste of the seaside. Paris Plages is a summer operation taking place every year between mid-July and early September.
Fun and sports activities, palm trees, beaches of grass or sand, pools to cool off, that's what Paris Plages has to offer.
A breath of fresh air straight from the Mediterranean coast, while you are in the heart of Paris.
Where? At the Parc Rives de Seine, or at the Bassin de la Villette.
When? Between mid-July and early September. Visit the website of the Paris tourist office for more information about dates.
Website: Paris Plages
Pétanque games: Outside or Chez Bouboule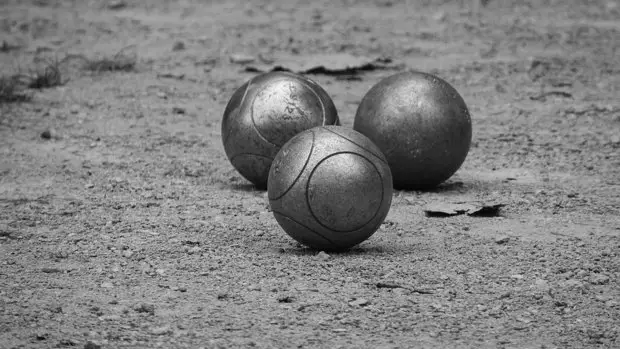 Here is a traditional game from France. It allows you to relax after a hard day's work and to share a good time with friends.
All you need is a set of pétanque balls, two or three refreshing drinks, and you just have to choose your playground. Squares, gardens, parks, woods, the choice is yours.
The Luxembourg Garden is for the quietest players, the Bois de Boulogne for nature lovers, or even the Lutèce Arena for the most experienced.
For the most reluctant, who do not have a set of pétanque balls yet, I suggest you to go to Chez Bouboule, these little bistros / restaurants are very authentic, and you can laugh very hard, drink a good beer and, of course, play one or two games of pétanque.
Where?
Parks, squares, gardens, woods, docks…
Chez Bouboule (3 locations):

0 Avenue Trudaine, 75009 Paris
26 Avenue Jean Aicard, 75011 Paris
6 Rue d'Argout, 75002 Paris
When? After a workday, during a holiday or a sunny Sunday…
Opening hours Chez Bouboule:
Monday to Friday: 17:00 pm to 02:00 am (Oberkampf, Pigalle); 12:00 pm to 02:00 am (Montorgueil)
Saturday: 17:00 pm to 02:00 am (All)
Website: Chez Bouboule (website in French)

I aim to share my tips and recommendations for the beautiful country of France. My goal is to help you plan your next adventure, whether it's a weekend getaway or a once-in-a-lifetime trip. From finding the best hotels and restaurants, to discovering unique activities and sights, I've got you covered!