It is often believed that visiting Paris can be quite expensive. But you can very easily explore Paris without spending money everywhere you go. There are a lot of cultural, touristic and even sporting opportunities to have fun and educate oneself without paying a single cent. In this article, we are going to give you the best activities to spend a day, or even a weekend, in Paris without spending any money whatsoever.
1) Go to the Saint-Ouen Flea Market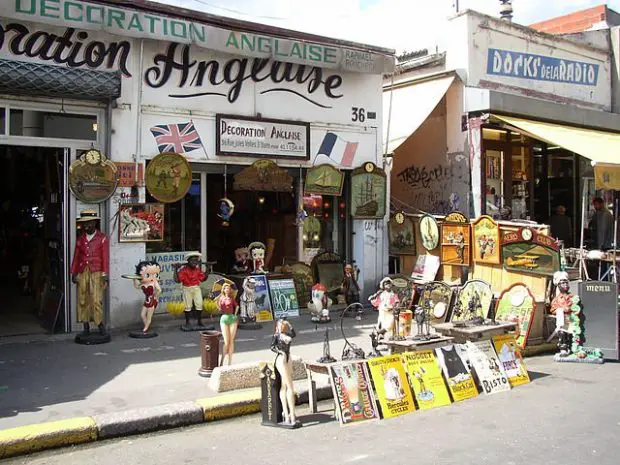 This is a costless activity which will make you spend your money! This flea market is overflowing with antiques and strange items. Regarded as the market which brings together the most antique dealers in the world, you will be able to stroll between the stalls and enjoy their wares. The entrance is free but you will constantly be tempted to buy antiques. The flea market is divided into several markets and is approximately 3 hectares, so be prepared to spend your afternoon bargain-hunting in the various alleys.
Where? Marché aux puces de Saint-Ouen, 124 rue des rosiers, 93400 Saint Ouen.
When? Every Friday, Saturday, Sunday and Monday from 9:45am to 1pm and from 2pm to 5:45pm.
Access:
– Metro: Line 4 → Porte de Clignancourt / Line 13 → Garibaldi
– Bus: Lines 56, 60, 85, 95, 137, 166, 255
2) Visit the Notre-Dame de Paris Cathedral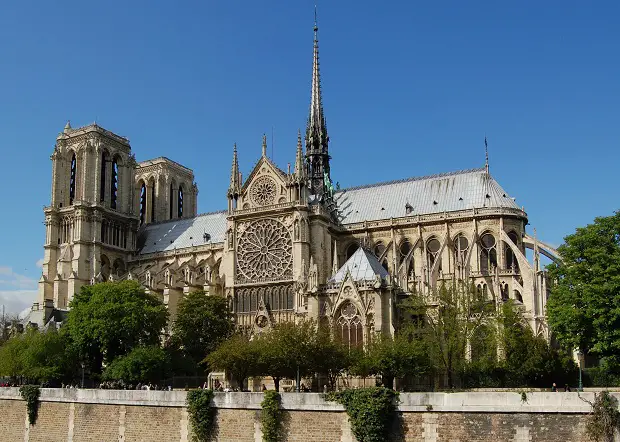 Here is a classic activity, but don't miss this one! The Notre-Dame de Paris Cathedral is the most visited monument, not only in France, but even in Europe! A true architectural masterpiece, it welcomes approximately 14 million visitors every year. Entry is free, and there is almost no waiting since there is a constant flow between people entering and leaving the building. On the first Sunday of each month from November to March, you will be able to climb the 422 steps to admire one of the most beautiful views of Paris – a climb which is worth the effort!
Where? Notre-Dame de Paris Cathedral, 6 Parvis Notre-Dame – Place Jean-Paul II, 75004 Paris.
When? Year-round, from 8am to 6:45pm (7:15pm on weekends).
Access:
– Metro: Line 4 → Cité, Saint-Michel / Line 7 → Pont Marie / Lines 1 and 11 → Hôtel de Ville
– RER B and C → Saint-michel – Notre-Dame
– Bus: Lines 21, 38, 47, 58, 70, 72, 74, 81, 82
3) Visit the Père-Lachaise Cemetery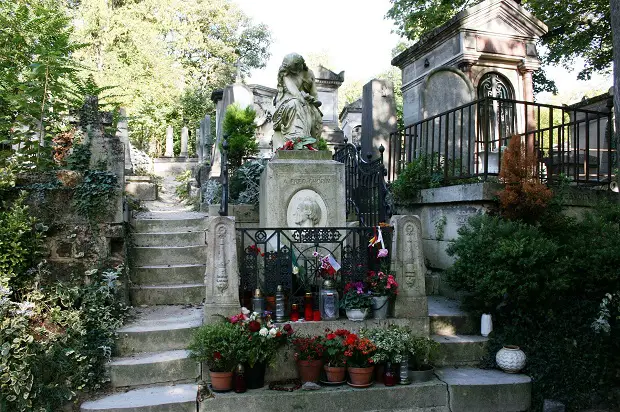 The largest cemetery in Paris greets you for a walk that combines culture, history and nature. Come take a walk in this park, a peaceful enclave nestled in the 20th arrondissement of Paris. Whether by sitting on a bench under the shadow of a tree or by walking on the cobbled paths, you will be sure to have a good time. But the cemetery is especially known for the celebrities that lie there: Edith Piaf, Jim Morrison, Oscar Wilde and even Molière. The cemetery is full of famous people whom you can visit, and their tombs are still covered in flowers today.
Where? Père-Lachaise Cemetery, 16 rue du Repos, 75020 Paris.
When? Year-round, from 8am to 6pm.
Access:
– Metro: Line 2 → Philippe Auguste, Père Lachaise / Line 3 → Père Lachaise, Gambetta
– Bus: Lines 62, 69
4) Visit a Free Museum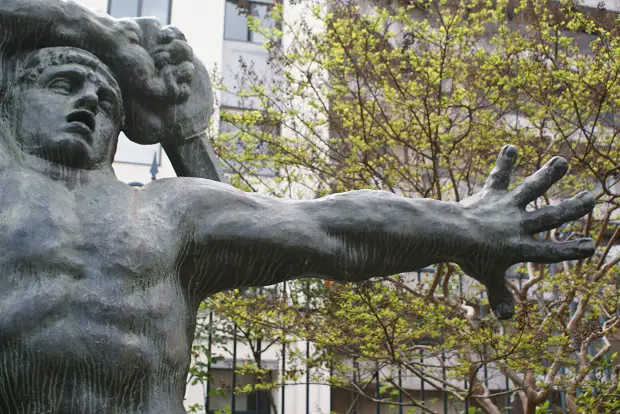 And yes, there are free museums in Paris. IAll the museums in Paris have free entry. But you still have to choose between the twenty or so museums. Here are two museums to give you some ideas, but here is the full list of the free museums as well.
Le musée d'Art Moderne de la Ville de Paris
The Paris' Museum of Modern Art contains more than 10,000 artworks, and welcomes you to discover them. You can admire paintings from Pablo Picasso, Juan Gris, Henri Matisse, Alberto Giacometti, Georges Braque or Yves Klein. Access to the permanent collections is free, and you can admire the architecture of the Palais de Tokyo at the same time.
Where? Musée d'Art Moderne de la Ville de Paris, 11 Avenue du Président Wilson, 75016 Paris.
When? Year-round, from Tuesday to Sunday, from 10am to 6pm.
Access:
– Metro: Line 9 → Alma-Marceau, Iéna
– Bus: Lines 32, 42, 72, 80, 82 and 92
Le Musée de l'Air et de l'Espace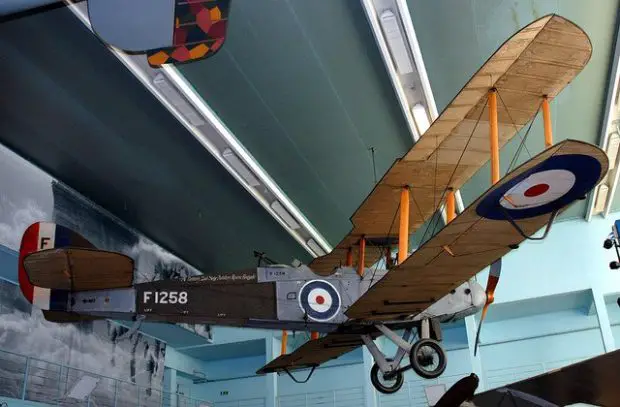 How about a little trip in the air? Go to the Air and Space Museum, where you can admire more than 150 airplane models as well as art pieces about hot-air balloons from the 18th and 19th century, or even space-related items. It is located in the former airport of Le Bourget, in the North of Paris, where you can enjoy a full immersion in the world of aviation.
Where? Musée de l'Air et de l'Espace, Aéroport de Paris Le Bourget, 93350 Le Bourget.
When? Year-round, from Tuesday to Sunday, from 10am to 6pm.
Access:
– Bus: Lines 152, 350, 610
5) Practice a Sport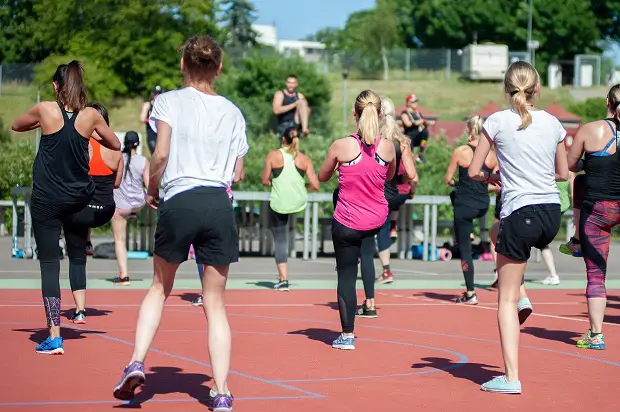 All year-round, groups, associations, clubs, schools and town councils offer trial classes or sport sessions everywhere in Paris. You can find boxing, zumba, yoga, tennis or even Swedish fit. You will be sure to find the class that suits you best. Sessions generally take place on Sunday mornings, but there are also classes during the week. For more information about free sport classes in Paris, click here.
Where? Everywhere in Paris.
When? Year-round
If you want to see more fun activities to do in Paris, you can check our article about 20 Fun Sport Activities You Have to Try in Paris And Around.
6) Go to an Auction Sale
Actually, auction sales are all open to public, and you obviously don't have to raise the bid. But how can we talk about auction sales without mentioning the famous Hôtel Drouot, the oldest auction sale room in the world ? Famous paintings, ancient furniture, cross over time by coming to see an auction sale in one of the most renowned auction rooms in the world. You can go on their website for more information about their next sales.
Where? Hôtel Drouot, 9 rue de Drouot, 75009 Paris.
When? You can check all the dates of the sales here.
Access:
– Metro: Lines 8 and 9 → Richelieu-Drouot / Line 7 → Le Peletier / Line 12 → Notre-Dame de Lorette
– Bus: Lines 20, 39, 42, 48, 67, 74, and 85
7) Geocaching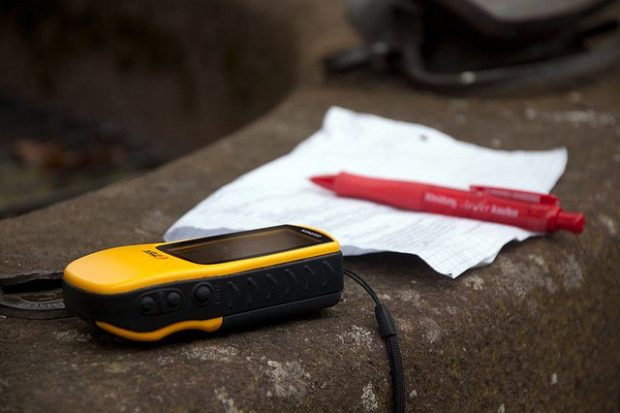 You've probably never heard of geocaching; but you will quickly fall under its spell. Actually, it's a giant treasure hunt across the world. The purpose is to find "geocaches" hidden by other players. The website Geocaching.com gathers all the geocaches, their position and their level of difficulty. Caches contains various things depending on their size, but in general they all have a little notebook that you have to sign, to prove that you've been there. You can now download the app, available on the AppStore and on Google Play, and start your giant treasure hunt in Paris.
Where? Everywhere in Paris.
When? When you want!
8) Visit the Gardens of Versailles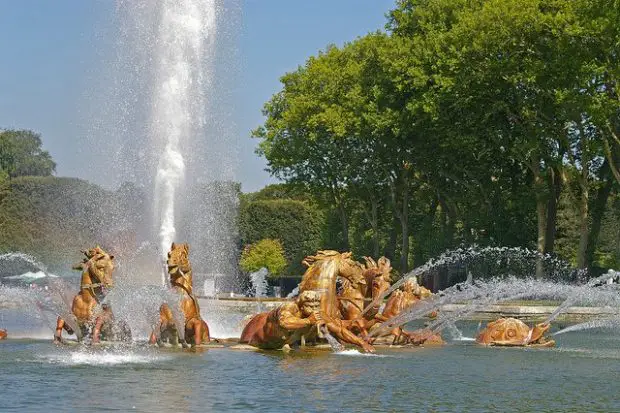 What about going back to the time of the Kings of France during an afternoon in the most beautiful gardens in the world? The gardens of the Palace of Versailles are open all year-round, for all to see. Apart from the time-tables including the Musical Gardens and the Musical Fountains Show days during high season, when the entrance is charged, you can come and have a walk in the garden paths created by the great architect André le Nôtre. At the same time, you can also enjoy the beauty of the palace's exterior.
Where? Jardins du Château de Versailles, Place d'Armes, 78000 Versailles.
When? Year-round, except during Musical Gardens and Musical Fountains Show days.
Access:
– Train: RER C → Versailles Rive Gauche / Gare Montparnasse → Versailles Chantiers / Gare Saint-Lazare → Versailles Rive Droite
– Bus: Line 171
If you are interested in visiting the whole Estate of the Palace of Versailles but you don't know how to, you can check our ultimate guide to plan your visit to the Palace of Versailles.
9) Visit Paris with a Greeter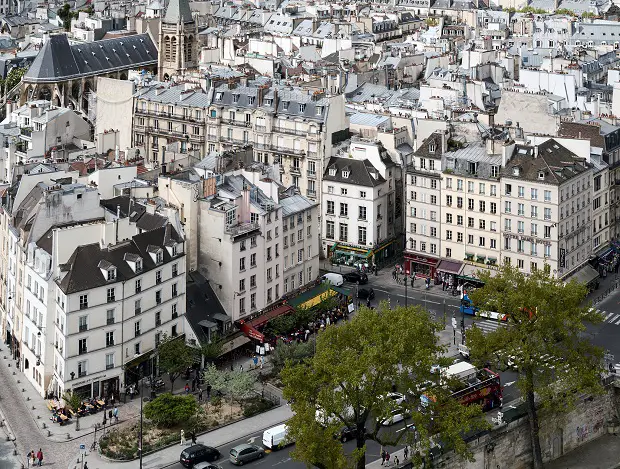 The best way to discover Paris is to visit it with with one of its inhabitants of course. The website Greeters organizes visits of Paris in the company of a "Greeter", a volunteer who will help you visit their neighborhood. Visits are free and will make you see Paris from another point of view, far from the tourists and from the overcrowded monuments. A Greeter can guide up to 6 people at a time, so you will be able to easily talk with them, and perhaps even make a new friend in the Paris. To sign up for a visit with a Greeter, click here.
Where? Everywhere in Paris.
When? Year-round.
10) Go to a Cinema Lecture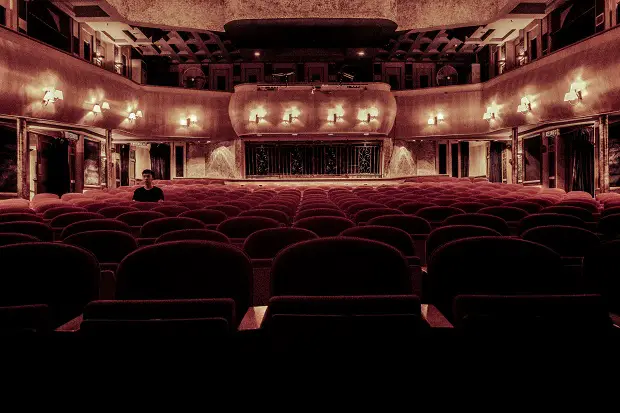 You miss your college lectures? You like cinema and want to know more about how it works? Don't hesitate and go to the Forum des Images where specialists (theoreticians, cinema historians, analysts, sociologists) talk about a movie every week through their professional point of view. The entry is free, but it is best to book a seat beforehand on the website of the Forum des Images. You just have to choose the subject you're interested in, then book your seat.
Where? Forum des Images, Forum des Halles, 2 rue du Cinéma, 75001 Paris.
When? Every Friday night, from 6pm to 8:30pm.
Access:
– Metro: Line 4→ Les Halles / Lines 1, 7, 14 → Châtelet
– RER A, B, D → Châtelet-les-Halles
– Bus: Lines 67, 74, 85
11) Participate in a Skating Tour in Paris
The perfect activity, combining both sports and visits. The associations Pari Roller and Rollers & Coquillages (French links) organize (non-touristic) rides, on Friday nights and Sunday afternoons. You just have to know how to skate – this is not a class. You can come with your friends or your family without worrying about security, since the tours are escorted by the police. However, the rollerblades are not supplied. Additionally, the Friday night tour is at a fast pace and is not for beginners.
Pari Roller:
Where? Gare Montparnasse.
When? Every Friday night at 10pm.
Access: By Metro, lines 4, 6, 12, 13 → Montparnasse Bienvenüe
Rollers & Coquillages:
Where? Place de la Bastille.
When? Every Sunday afternoon at 2:30pm.
Access: By Metro, lines 1, 5, 8 → Bastille

Mona knows Paris like the back of her hand. Bars, restaurants, hotels… whether you want to sleep, eat, party or just take a walk in Paris, Mona gives you her best advice. Follow her lead, she will gladly give you all her good tips and best addresses!