Feel like a change from classic museums? The Atelier des Lumières is an astonishing combination between art and technology. The works are no longer hung on the walls but projected on them and in constant movement! This immersive experience dazzles both the young and the old alike. But is it worth it? Stay with us to find out more.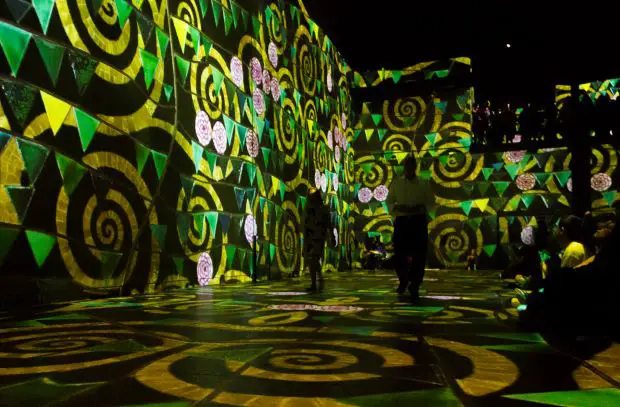 Our Opinion
We Like
A fun way to discover Art through the senses
A 360° immersive experience in the artworks
A museum which changes all the time
We Don't Like As Much
The rather expensive price
The many people in the rooms
The Atelier des Lumières is the first digital art center in Paris. It offers a new approach to Art through an interesting sensory experience.
However, don't expect to be able to admire the works at your convenience: the projections change quickly. The aim is to understand the artist's work in a different and more global way.
The Atelier des Lumières is recommended for families who want to interest their children in Art through a different approach. Or for those who are tired of usual museums and want to try this innovative experience. Or simply for all those who are curious!
What Is the Atelier des Lumières?
Origin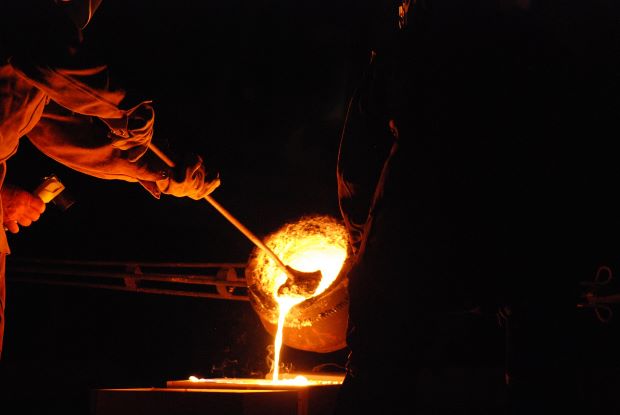 The Atelier des Lumières is located in the former Chemin-Vert foundry. It was created in 1835 to meet the needs of the navy and railways for high-quality castings.
The foundry was closed in 1929 due to the international crisis that precipitated the end of the business.
Creation
The idea of creating a digital art center came from Bruno Monnier, the president of Culturespaces, who discovered the former foundry in 2013.
Much work had been carried out to create the Atelier des Lumières, which opened its doors on April 13, 2018. In its first year, it welcomed 1.2 million visitors.
An Immersive Experience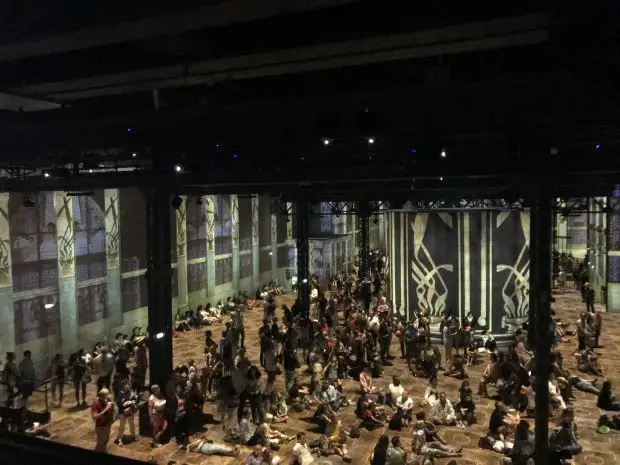 With its 140 video projectors and a focused sound system, this tour promises to be an immersive experience.
The works are projected on walls up to 10 meters high and cover 3,300 m² of floor-to-ceiling space.
The Atelier des Lumières offers an experience that is halfway between an exhibition and a show. You can touch the works without ever damaging it.
A Quick History of the Temporary Exhibitions
Every year, Culturespaces organizes both a long and a short exhibition as well as contemporary creations.
The Atelier des Lumières opened its doors to the public with 2 inaugural exhibitions: "Gustav Klimt" and "Hundertwasser, in the Wake of the Vienna Secession".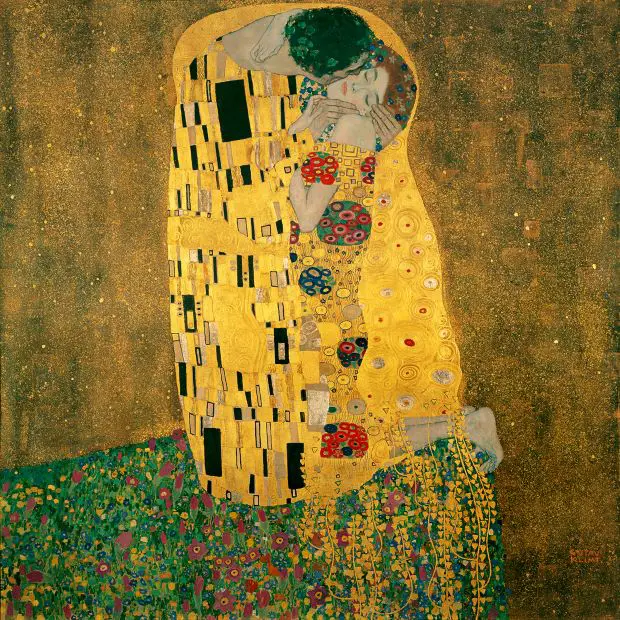 The first exhibition offered an immersive journey around the major representatives of the Viennese art scene, with Gustav Klimt as the protagonist.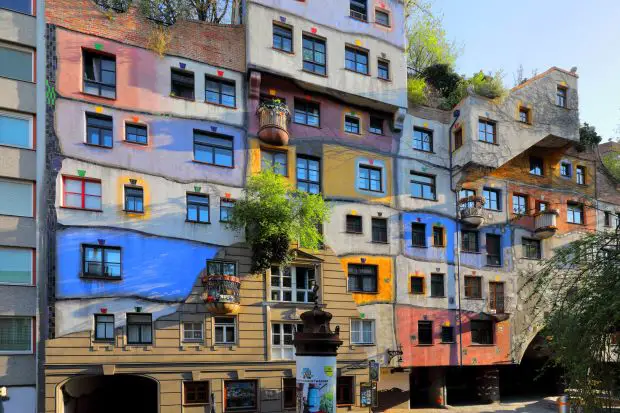 The second exhibition offered an immersion in the work of the Viennese painter and architect Friedensreich Hundertwasser, who embodies an artistic revival strongly inspired by Klimt.
The artist's painting is an explosion of color which transforms the space of the Atelier des Lumières into a dynamic fresco that unfolds to the rhythm of the music.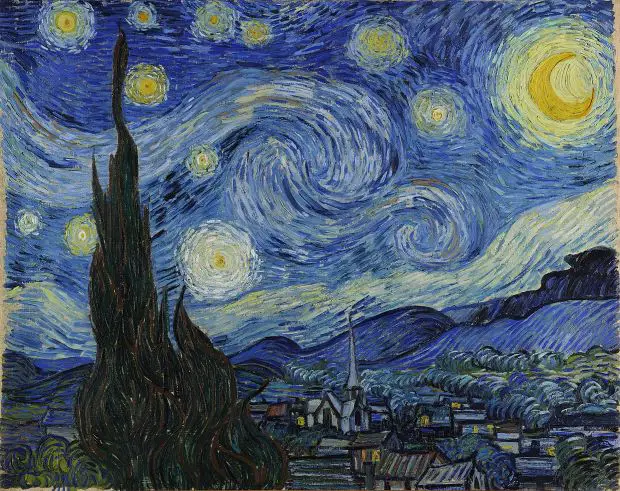 The exhibition "Van Gogh, Starry Night" retraces the life of Vincent Van Gogh through a production which has radically changed over the years.
This artist, unknown during his lifetime yet currently one of the most famous ones in the world, painted 2000 paintings over the last 10 years of his life. This immersive exhibition evoked Van Gogh's inner world with a permanent contrast between light and shadows.
People can admire his famous paintings such as The Potato Eaters, Sunflowers as well as Starry Night and Bedroom at Arles.
Spectators would then be drawn into poetic landscapes of Japan that inspire reverie through the exhibition "Dreamed Japan, Images of the Floating World".
The exhibition "Monet, Renoir… Chagall. Journeys around the Mediterranean" revealed the link between artistic creation and the shores of the Mediterranean.
This exhibition offers an immersion in the masterpieces of some twenty artists such as Renoir, Monet, Pissarro, Matisse, Dufy, Chagall… More than 500 works lead the spectators into 40 minutes of projection.
This exhibition is completed by the short projection "Yves Klein: Infinite Blue".
Visit the Atelier des Lumières
Access

Adresse : 38 rue Saint-Maur
Located in a former foundry in the 11th arrondissement of Paris, the Atelier des Lumières is very easy to access.
By metro: line 9 (Voltaire or Saint-Ambroise stop), line 3 (Rue Saint-Maur stop), line 2 (Père Lachaise stop)
By bus: lines 46-56-61-69
When Can You Visit the Atelier des Lumières?
Opening hours:
Monday to Thursday — 11am – 7pm
Friday — 11am – 10pm
Saturday — 10am – 10pm
Sunday — 10am – 7pm
The Atelier des Lumières has high attendance rates, which is why we recommend certain hours in particular.
Our recommended hours:
During the week — 11am – 1pm
In the evening
Duration of the visit: about 2 hours.
What Are the Prices?
It is important that you book your ticket online as no tickets are sold on-site.
Full price: 15€
Senior rate (over 65 years old): 14€
Reduced rate (students, jobseekers, disability card holders): 12€
Youth rate (5-25 years old): 10€
Open Day Pass: 29€
Family rate (2 adults + 2 young people between 5 and 25 years old): 44€
Under 5 years old: free
What About Disabled People?
The Atelier des Lumières is fully accessible for people with reduced mobility. A lift provides access to the mezzanine.
In addition, guide dogs are allowed on presentation of proof.
Warning: People at Risk
The visit can be hazardous for people with epilepsy due to the significant changes in light levels.
The exhibitions are also not recommended for children under 2 years old because of the loud volume and the images which can bother them.
Useful Information
The Atelier des Lumières has a cloakroom. Remember to bring a 1€ coin or a trolley token.
Please note that strollers and suitcases in cellophane are forbidden inside the Atelier des Lumières.
A Recommended Visit for Families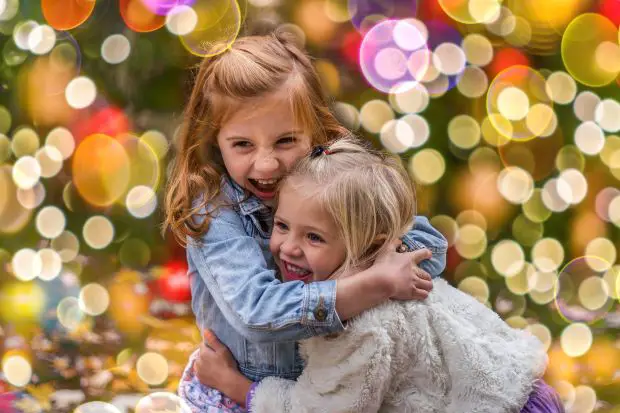 Do your children get easily bored in museums?
The Atelier des Lumières allows you to discover Art in a more playful way, which will delight the most recalcitrant of children.
Young and old alike will be immersed in the paintings and carried by the music thanks to amazing sound and light effects.
What a pleasure to suddenly be in the middle of a famous painting!
Please note: this museum is a walking experience, so there are few places to sit. We advise you to take a towel in order to sit on the floor.
And if you want to discover more about the works in the exhibitions, we recommend that you download the immersive Art Experience application.
It is available on the App Store and Google Play Store.
Nearby: the Père Lachaise Cemetery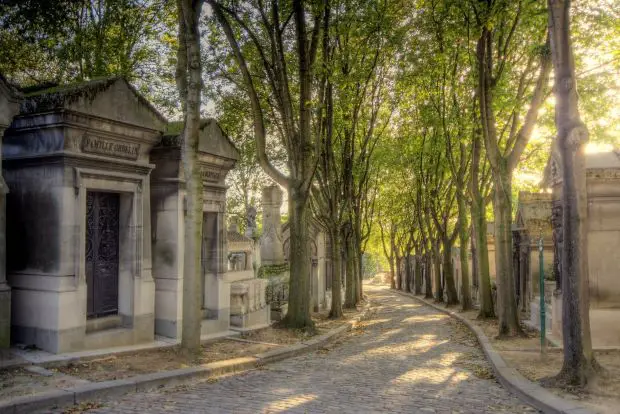 After your visit to the Atelier des Lumières, why not and visit the largest cemetery in Paris?
More than 3 million visitors come every year from all over the world to see the 70,000 funeral concessions.
Many celebrities are buried there such as Molière, Balzac, Jean de la Fontaine, Chopin, Edith Piaf…
Please note: admission is free.
Opening hours:
From November to mid-March
Monday to Friday — 8am – 5:30pm
Saturday — 8:30am – 5:30pm
From mid-March to October
Monday to Friday — 8am – 6pm
Saturday — 8:30am – 6pm
Our Recommended Restaurants Near the Atelier des Lumières
La Petite Venise
Address: 92 rue du Chemin Vert, 75011 Paris
If you are craving a slice of pizza, come and enjoy a friendly atmosphere in this cosy Italian pizzeria. Special mention for the chef's tiramisu!
Count between 15 and 20 euros per person.
Opening hours:
Monday to Saturday — 11:30am – 2:30pm and 7pm – 11pm
Learn more about La Petite Venise (website in French).
A Deux Pas
Address: 55 rue Saint-Maur, 75011 Paris
Just 20 meters from the Atelier des Lumières, this small restaurant doesn't look much but is a real treasure of flavours.
Starter, main courses, desserts, sauces, bread… Everything is entirely homemade with fresh products! The quality-price ratio is excellent: about 25-30 euros per person.
Opening hours:
Monday and Wednesday — 10am – 2pm
Tuesday, Thursday, Friday, Saturday — 10am – 2pm and 6pm – 10:30pm
Learn more about A Deux Pas (website in French).
Chez Lui
Address: 67 rue Saint-Maur, 75011 Paris
Come and have a look at this nice neighborhood bistro. It is one of the partner restaurants of the Atelier des Lumières: a glass of wine is offered to you on presentation of your ticket of the day.
You will be seduced by the varied menu, the simple and pleasant decoration and the fresh dishes they offer. Count about 20-25 euros per person.
Opening hours:
Monday to Friday — 8am – 2am
Saturday and Sunday — 9am – 2am
Learn more about Chez Lui (website in French).
Conclusion
Some Art lovers may be disappointed by the absence of real paintings. However, the Atelier des Lumières is a pleasant visit to have with the family or for those who want to try a new artistic experience.
If you are curious about it, don't hesitate!

I aim to share my tips and recommendations for the beautiful country of France. My goal is to help you plan your next adventure, whether it's a weekend getaway or a once-in-a-lifetime trip. From finding the best hotels and restaurants, to discovering unique activities and sights, I've got you covered!