Welcoming around 16 million tourists in 2013, Paris remains the most visited city in the world before New York, Bangkok, or London. With its rich heritage reflecting its history and a rather unique ambiance, the City of Lights sparks an interest among many. But we often forget that Paris is actually a small city if we compare it to other international metropolises, and that the capital's surroundings are equally just as interesting.  Here is an overview of activities that are easily accessible through public transportation:
Art lovers will also be surprised to discover that there are places just outside of Paris that inspired great painters, photographers, etc.
1) Giverny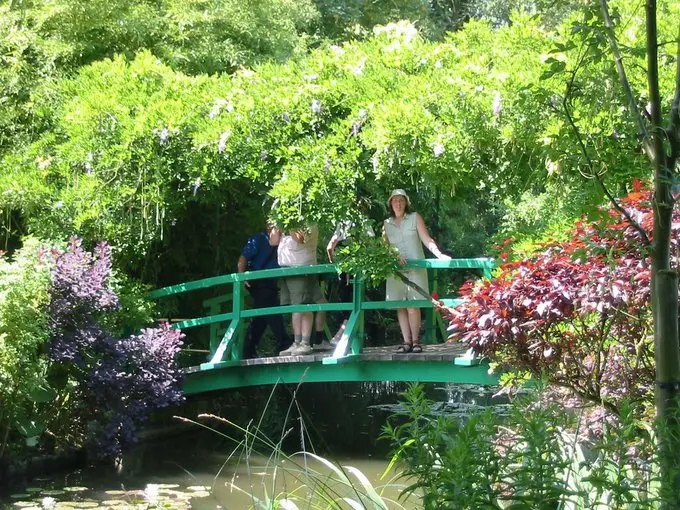 Let's continue our artistic escapade, or impressionist escapade, to be more precise, with Giverny in the Eure department, northwest of Paris.
In this town, you will probably encounter a feeling of déjà-vu, a certain resemblance to landscapes from well-known painters.  Well, this feeling is quite normal since Claude Monet lived here for 43 years and even created a monumental work of art out of his property in Giverny.
For multiple of the painter's works, he focused on his property's flowered landscape and water garden, which can be visited throughout the year.  Enter the artist's home and wander the paths of his garden that he passionately took care of.  You will discover the inspiring and marvelous world that left this painter feeling at ease.  60 loyal replicas of Monet's works can be seen inside his home, either in the studio or in the different living rooms that still have the appearance that they are inhabited today.
Let yourself fall in love, like Monet, with the pink stucco house, the apple orchard, and the Clos Normand garden.  The artist's fans will be happy to find themselves in the setting of their favorite works (especially Water Lilies) and to be able to finally see the artist's Japanese prints that are only on exhibit at Giverny.  Within a 300 square meter gift shop you can find over 2500 items related to the artist's work.  There is something for all budgets so that everyone can have a souvenir from their visit to Giverny
For more information, visit www.fondation-monet.com
The Impressionist Museum, which can be found nearby, is a good idea to continue your visit to Giverny.  The museum retraces the evolution of Impressionism since Monet's time.  You might find it helpful to note that the museum is a good choice for a family trip since it offers activities for the little ones (discovery booklet, children's gallery, and visitors' workshops).
For more information, visit www.mdig.fr
If you are interested, over 60 species of birds can be seen passing by, because of the village's natural environment.  Therefore, fans of ornithology will find the place rather attractive.
More information can be found on www.giverny.fr/curiosites/les-oiseaux-de-giverny/giverny-et-ses-oiseaux*
To get there by public transportation, we suggest that you take a train to the St-Lazare train station until Vernon then get on a bus that will take you to Giverny.
For more information, visit www.giverny.fr
2) The Caillebotte Estate in Yerres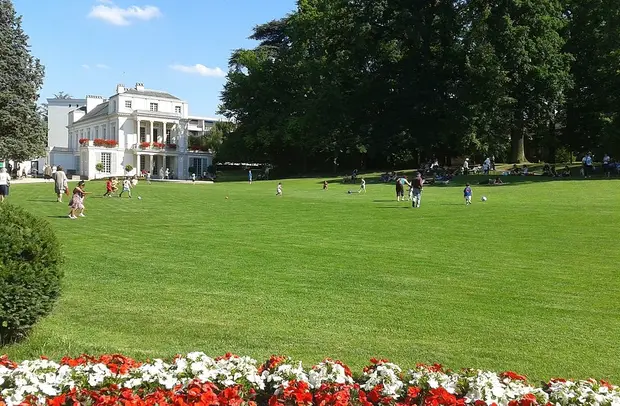 South of Paris, you will find a small charming town, worthy of a detour.  It is home to the estate of Martial Caillebotte, which inspired and served as a workshop for his son, the famous impressionist painter.  The estate, which was beautified and expanded by its caretaker Frederic Borrel, and then Martial Caillebotte, belonged to the artist's family up until 1879.  Both Monet and Alphonse Daudet were also inspired by this city filled with magnificent, noteworthy homes.
Following the death of his father, Gustave Caillebotte took a break from his studies at law school to devote himself to painting.  He often returned to Yerres to capture the beauty of its flowered landscape and moving streams.  He painted hundreds of paintings at Yerres, which date from 1873 to 1878.  They are all discernable by the framing and particular staging that the painter uses.  His paintings never showed much success while he was alive, but Gustave was able to organize his own exhibits, thanks to his heritage, where he would display his works with those of his friends (especially Renoir and Monet).  He also became a patron and supported numerous impressionists who were just as unknown and unappreciated as he was at the time.  To pay homage to his support for other painters, the community of Yerres decided to create the Ferme Ornée Center for Art and Exhibition, where they displayed works from renowned artists.  Every two years, the Sculpture Biennale showcases works from famous sculptors in the center of the park at the Ferme Ornée.  So go ahead reserve a day for yourself at the estate, which will have plenty of surprises in store for you!  To get there, you can just take the RER D train in the direction of Melun (Yerres stop).
For more information, visit www.caillebotte.yerres.fr*
3) Dubuffet Foundation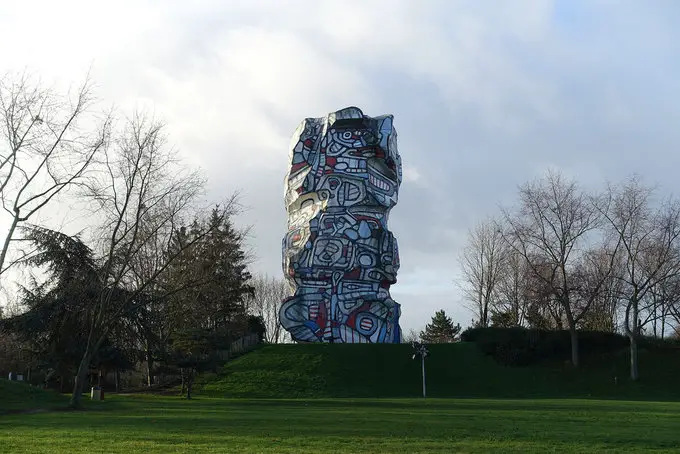 6 km from Yerres, Jean Dubuffet, an emblematic figure for outsider art, also left his mark.  Jean Dubuffet is the originator of a foundation that gives access to over 1,000 diverse works of art – drawings, etchings, paintings, gouaches, sculptures, models, and architectural designs – that are either conserved or exhibited at Périgny-sur-Yerres or at Paris.  But it is at Perigny where Dubuffet brought to fruition one of his craziest dreams.  A few blocks away from the studios where his models are on exhibit today, you can find an ensemble of phenomenal creations that could be put on the list of historical monuments.
The Falbala Closerie covers a surface greater than 1,600 square meters and is recognizable by its floors and walls, which are up to 8 meters tall, made out of concrete and resin, and are white with large black lines to create abstract shapes.  This impressive feat of architecture, surrounded by greenery, welcomes you into the Falbala Villa.  The manor's interior is decorated with red, blue, and black lines and hosts the Cabinet Logologique, a meditative space for the artist.  In an adjoining building you will find various elements from the show Coucou Bazar, which has similar motifs.
Unfortunately, there is no public transportation that can take you there.  If you are interested, you can take the RER D train in the direction of Melun until you reach Yerres, then you can call a taxi for a roughly 15 minute ride.
For more information, visit www.dubuffetfondation.com
4) Barbizon, Town of Impressionists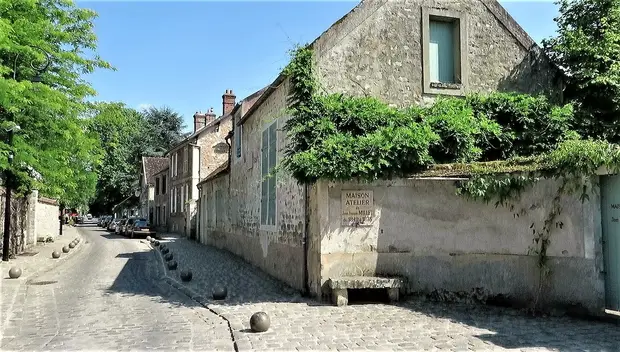 During the 1850's people would come from all corners of Europe to participate in workshops offered here.  The Hotel Siron is innovative and displays works by passing artists.  Curious writers and painters, from France or abroad, come to town and are charmed by the pretty town's atmosphere.  The impressionists, Renoir, Sisley, and Monet, became interested in representing nature differently during a trip into the Fontainebleau forest near Barbizon, and therefore organized exhibitions there for years.  In the 1890's, the name "School of Barbizon" appeared while the town of 300 was visited by more philosophers, singers, and comedians than by painters.
Today, the village is centered around their Main Street where merchants and artisans of all sorts – cabinetmakers, food vendors, decoration boutiques, instrument makers, and jewelers – can be found next to one another.  14 galleries and studios act as witnesses for the community's history that has been home to the Goncourt Brothers, Stevenson, George Sand, Alfred de Musset, Baudelaire, Verlaine, Camille Saint-Saens, Guillaume Appolinaire, Fernandel, Jean Cocteau, and Nina Ricci.  Do you want to immerse yourself in the town's ambiance just like these celebrities?  Numerous hotels, bed and breakfasts, and restaurants allow you to enjoy the ideal surroundings for multiple days.
You will also be able to visit the Departmental Museum of the Painters of Barbizon, the home of Theodore Rousseau, and Jean-François Millet's studio.  Discover the town and its landscape through multiple tours of different lengths.
To get to Barbizon without a car, take a Transilien train from the train station, Gare de Lyon, in the direction of Fontainebleau, then get on a bus from the train station ( line 21 in the direction of Fargeau-Avon or 22 towards Saint Ponthierry-Avon).
For more information, visit:
www.musee-peintres-barbizon.fr*
If you come by car, be sure to take a detour to Milly-la-Fôret to visit the home of the comedian/painter/choreographer Jean Cocteau.
5) Auberge Ravoux, Called Van Gogh's House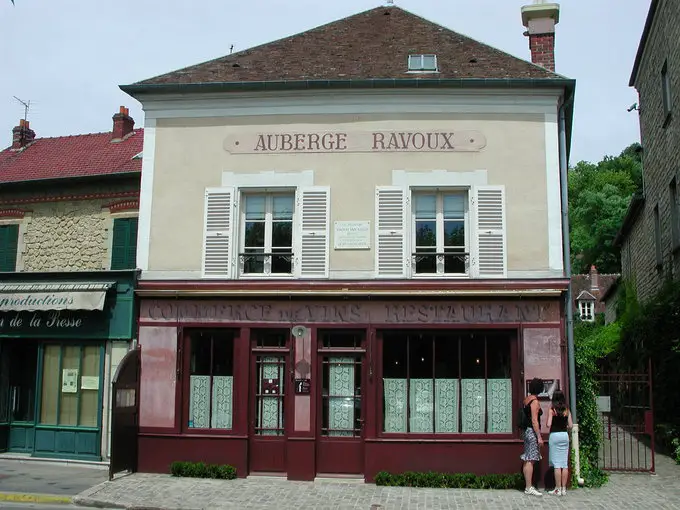 In Val-d'Oise, about 30km north of Paris, the Auberge Ravoux is the last house that Vincent Van Gogh lived in.  In fact, the artist stayed there for several months before he shot himself in the chest in the garden and passed away in the room that he rented there.  Suffering from mental problems, he finished a few more paintings during his stay in the inn, which was home to several artists.  Therefore, it is within his 37th address (during 37 years of life) that you can discover some of his paintings, excerpts from his writing, and photos that will give you a look into the painter's completely foreign universe.
Entering into the location, you will be overtaken by a multitude of feelings.  It is not simply due to the museum, but rather the real universe that you enter into.  Nevertheless, this place of remembrance remains a lively place that still welcomes passionate and intrigued guests around their table with a traditional meal.
To get to Auvers-sur-Oise, you can take a train from Saint-Lazare in the direction of Pontoise.  Once you're at Pontoise, set off for Auvers (in the direction of Persan-Beaumont).
For more information, visit www.maisondevangogh.fr
6) The House of Photography in Gentilly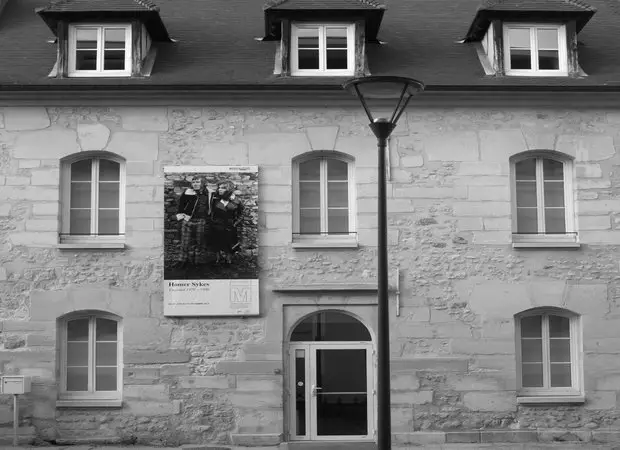 Opened in 1996, the House of Photography is situated in the hometown of Robert Doisneau.  This particular photographer happens to be basis for French photography.  Using an extraordinary aesthetic sense, he waited for the right moment or captured it firsthand, but never resorted to staging a photo.  He is also known as one of the founders of Magnum Photos.
Consequently, the house that is dedicated to him hosts exhibits resembling the photographer's works: unedited photos from photographers from all over the world with very different themes.  Doisneau wanted to make photography not into a trivial art form, but rather an accessible one that is understood by many more.  In the same synergistic spirit, the House of Photography has collaborated with educational establishments since 2001 to organize the project, "Photography in Schools".  Every year, an exhibition is dedicated to the pictures taken by kids and teens participating in this educational project.
To discover this place dedicated to photography, take the RER B train to the Gentilly station then the free bus, number 57, 125, or 184.
For more information, visit www.ville-gentilly.fr/au-quotidien/culture/la-maison-doisneau*
7) Cité du Cinéma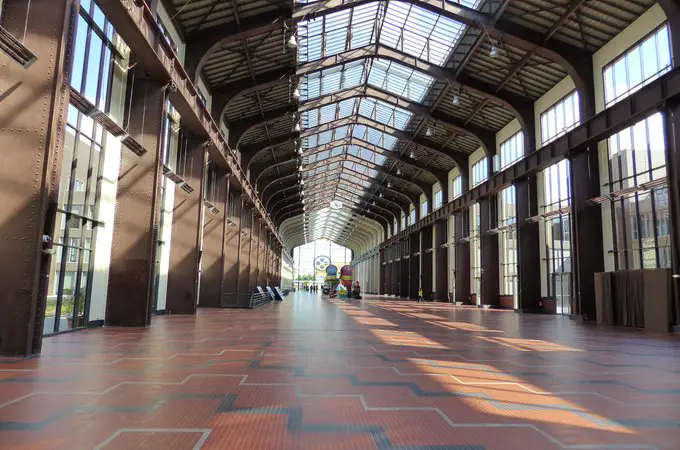 Sticking with art, but moving on to the silver screen, we take our adventure back to Saint-Denis.
There you will find the Cité du Cinéma, an impressive complex that happens to be the work of the internationally renowned director, Luc Besson.  Hosting numerous showings and events, you can explore the traveling exhibits that visit.  For example, in 2014, Star Wars fans were satisfied by the exhibit dedicated to their favorite saga.  To make your way to the Cité du Cinéma, just take the metro line 13 to the Carrefout Pleyel stop.
For more information, visit www.citeducinema.org
*Website only available in French

I aim to share my tips and recommendations for the beautiful country of France. My goal is to help you plan your next adventure, whether it's a weekend getaway or a once-in-a-lifetime trip. From finding the best hotels and restaurants, to discovering unique activities and sights, I've got you covered!