Tourist Information
NORTH - HISTORY - CULTURE
In short
Lille is famous for its industrial past; nowadays it is technologically advanced, with an important business centre, with the first automated subway, etc. It is also known as the "capital of the Flanders"; it has a long military history. It is the birthplace of Charles de Gaulle: his house of birth was turned into a museum, on the number 9 of the rue Princesse.
Lille comprises several museums, like the Musée des Beaux Arts ("the Fine Arts Museum", the second biggest French museum after the Louvre), the Musée d'Art Moderne, d'art Contemporain et d'Art brut (LaM "the Modern, Contemporary Art and Art Brut Museum",), and La Piscine (French for "swimming pool"), also known as "musée d'Art et d'industrie" ("Art and Industry Museum"). The Column of the Goddess, in the middle of the Grand Place de Lille, which is known nowadays as the Place Charles de Gaulle, is a major monument of the city.
The Lille Braderie is a major event: it gathers more than 3 million visitors; it is the biggest marketplace in Europe. It unfolds during one weekend in September.
It also has an important cultural life. The classical music festival Lille Clef de Soleil takes place during summer, during the whole season; the Festival du cinéma européen de Lille ("Lille European Cinema Festival") takes place in March and April, while the Festival International du Film Indépendant ("International Independent Movie Festival") takes place in June and in July.
The Lille Comics Festival celebrates comic books and the Festival International de la soupe ("Soup International Festival") happens every 1st May, and it is accompanied by world music concerts, with the Louche d'Or ("Golden Ladle") prize awarded to the best soup.
Lille has numerous beautiful monuments, like for instance Saint-Maurice church, the triumphal arc called the Porte de Paris ("Paris Gate"), and the Citadel of Lille that Vauban regarded as the queen of fortresses.
Climate
Lille has a temperate ocean climate with very few temperature variations: winters are mild and rarely snowy, whereas summers are cool. Average temperatures are 3.6°C in January and 18.6°C in July.
Our best tips
Lille has a lot to offer: you'd better spend a few days in Lille so that you won't have to run around the city.
Lille suffers from its northern town reputation, with discouraging weather, but the climate is not as bad as one would think: don't hesitate, go to Lille and discover its many appeals.
Average prices for hotels
Low budget: 70€ per night in low season, and 80€ in high season.
Mid-range: 104€ per night in low season, and 117€ in high season.
Luxury: 147€ per night in low season, and 167€ in high season.
Recommended areas for your hotel
Lille-Flandres railway station is very well connected to the nearby cities; it's a very good drop point.
Lille's old town is very pleasant: you can visit this borough by foot.
Need more information about this place?

We wrote un mini guide for our readers that we hope is coming as handy as possible (also available in PDF format to download, useful while traveling without an internet connexion) :

Lille : Handy Mini Travel Guide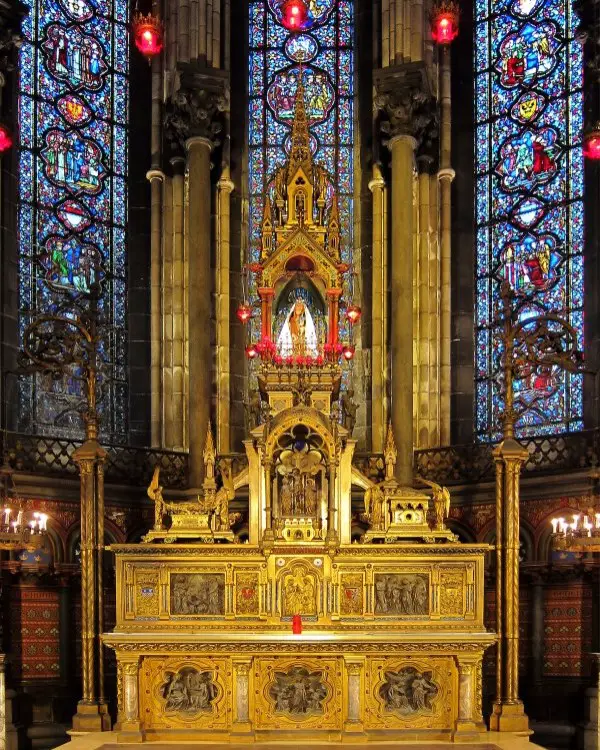 Altar of the Sainte Chapelle in the cathedral Notre-Dame-de-la-Treille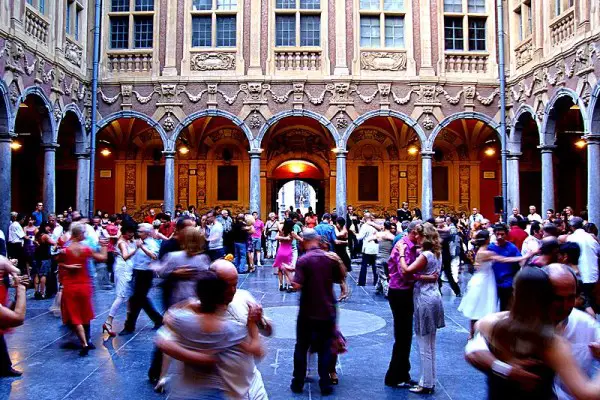 Dancing in Vieille Bourse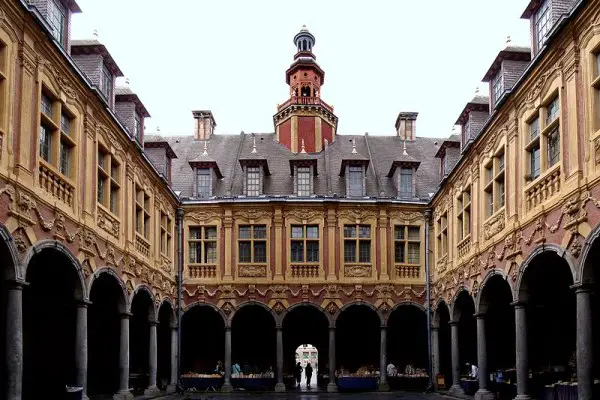 Vieille Bourse
Illumination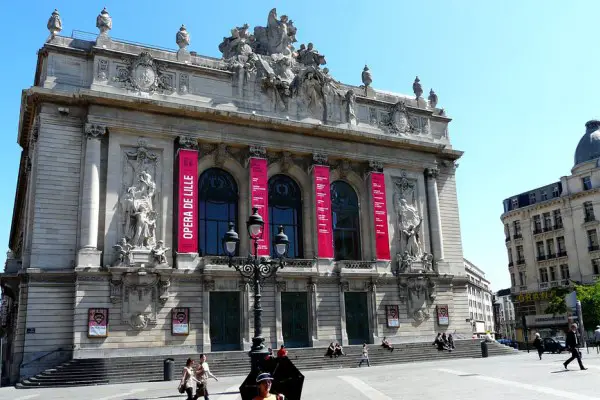 Opera of Lille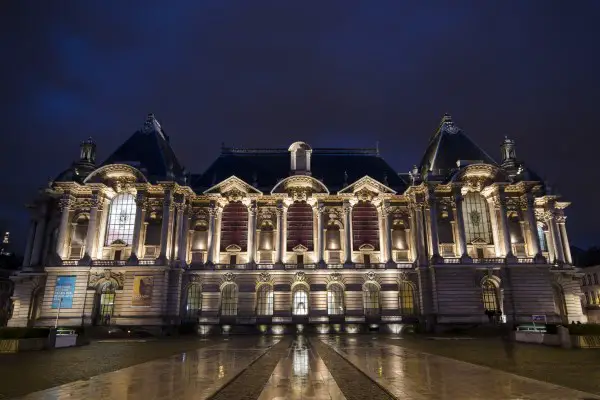 Palais des beaux arts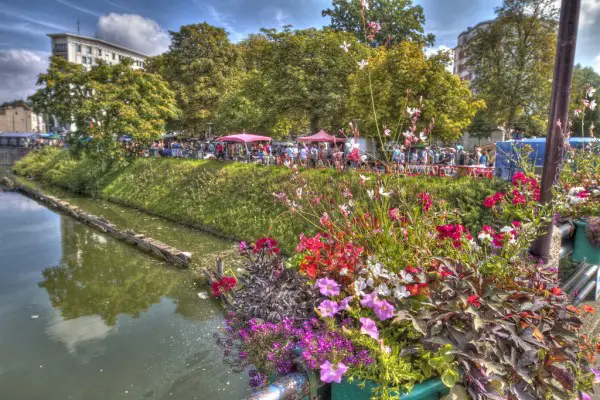 Deule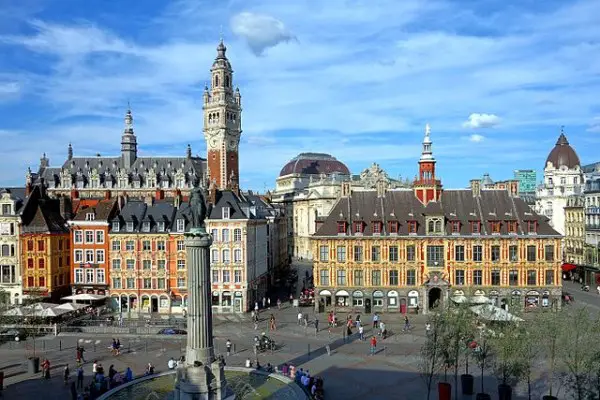 Place du Général-de-Gaulle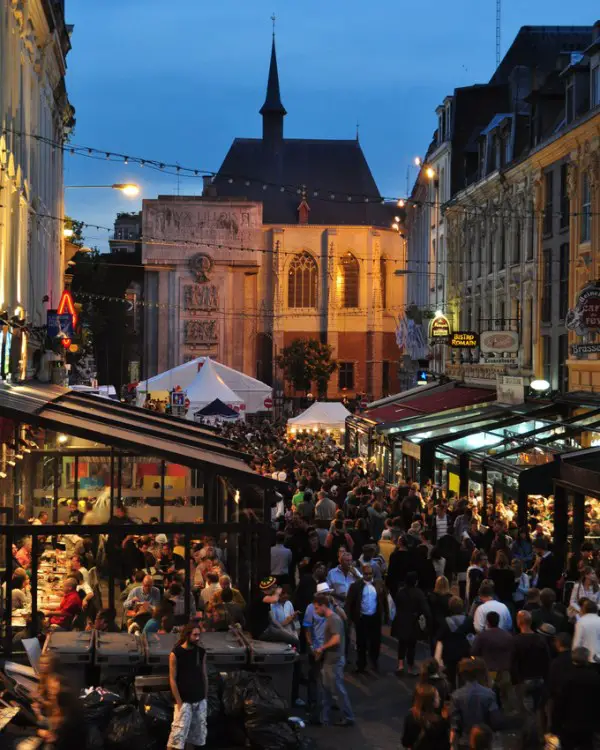 Lille's Grande Braderie