Tourist Information
SEA - NORMANDY - PILGRIMAGE - HISTORY - ARCHITECTURE
In short
The Mont Saint-Michel is the most popular touristic site in Normandy, and the most popular French touristic site after Paris.
Mont Saint-Michel is famous for its abbey, with the peak of the Mont, 170 meters above sea level, a statue which overlooks the bay. The ramparts, and other buildings, are classified as historic monuments. You can visit them. Monastic Fraternities of Jerusalem are in Mont Saint-Michel all year long.
Mont Saint-Michel bay is a splendid landscape, with major high tides. You can cross the bay even in low tide, but you can only visit it on a guided tour, not on your own, because of the risks concerning high tides and shifting sands.
Music academies organize indoor concerts inside the monuments in May and September.
The "mouton de pré-salé" (in English, "salt meadow sheep") is a local culinary specialty, an animal bred on the seashore. The Mère Poulard cuisine is quite renowned; the Mère Poulard inn welcomes many pilgrims every year.
Climate
The Mont Saint-Michel weather is quite wet; there is frequent precipitation. Winters are mild, and summers are rarely hot. Average temperatures are 6°C in January, and 18°C in July.
Our best tips
If you go on a guided tour, you'll learn more about the history of the surrounding medieval buildings.
Don't forget to check when the tide is high or low, to make your visits easier.
Why don't you come during flood tide? The water entirely surrounds the Mont Saint-Michel; it's a stunning landscape to contemplate.
Average prices for hotels
Low budget: 72€ per night in low season, and 144€ in high season.
Mid-range: 149€ per night in low season, and 194€ in high season.
Luxury: 211€ per night in low season, and 272€ in high season.
Recommended areas for your hotel
For a unique experience, why don't you book a hotel on the rock of the Mont Saint-Michel, near the abbey?
If you're into quietness and tranquility, the hotels on the seafront are the dream spot for you.
Need more information about this place?

We wrote un mini guide for our readers that we hope is coming as handy as possible (also available in PDF format to download, useful while traveling without an internet connexion) :

Mont-Saint-Michel : Handy Mini Travel Guide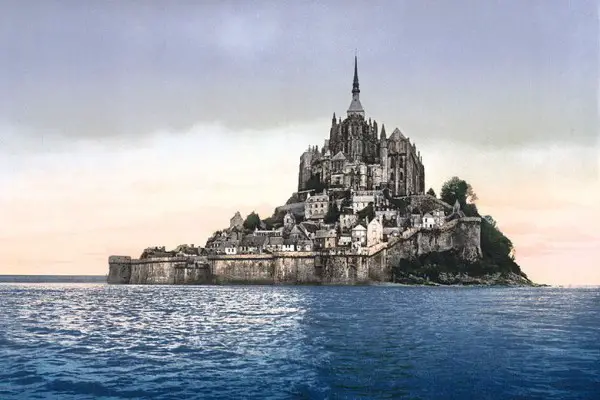 Sea view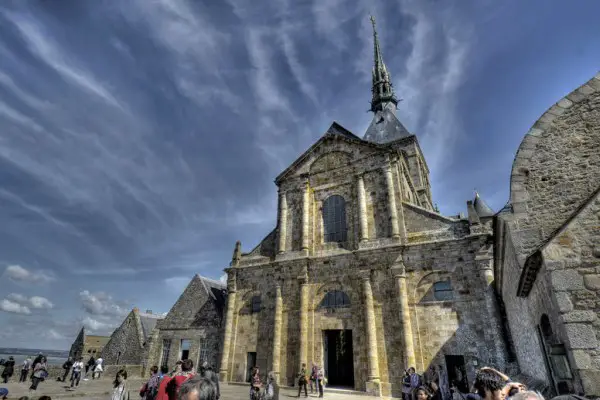 Abbey of Mont Saint Michel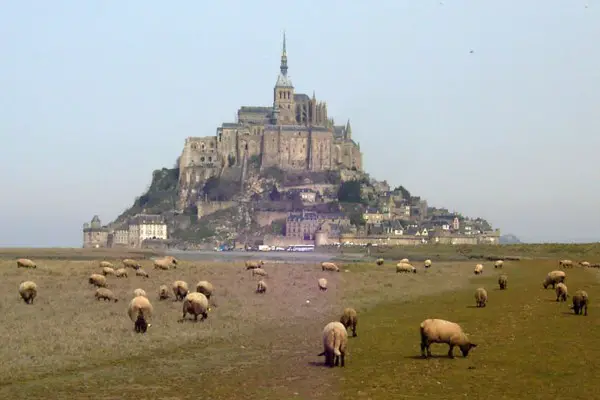 View on Mont Saint Michel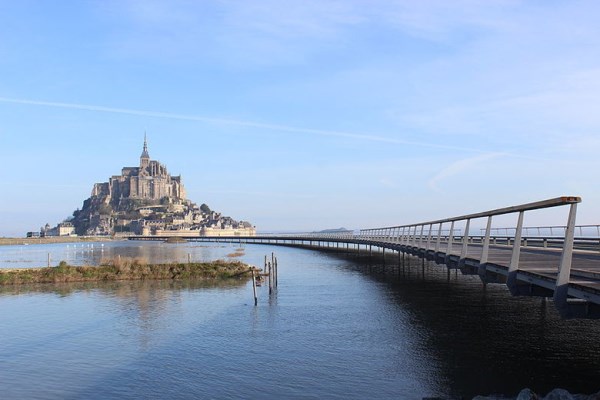 Footbridge of Mont Saint Michel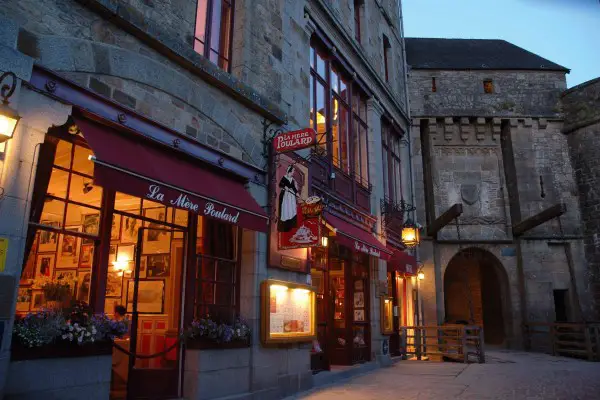 Restaurant Mère Poulard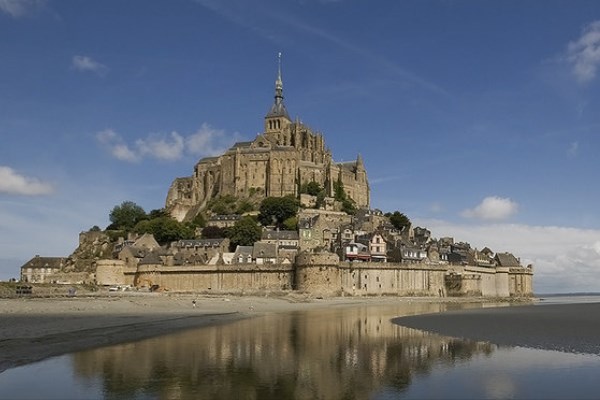 Mont Saint Michel sea view