Come and discover the capital of gastronomy's history by way of a selection of delicious food tours. Take a gourmet trip for a few hours from French specialties to historical anecdotes about Paris's quarters, and enjoy a delicious untimed excursion.
Gourmet walk in Le Marais €€€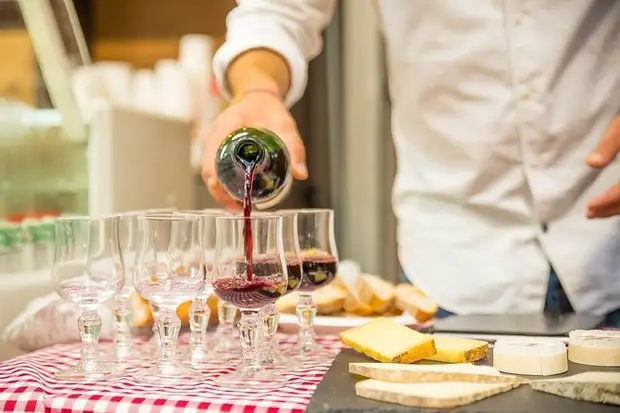 Discover one of the trendiest neighborhoods of Paris during a more than three-hour gourmet walk.
Stroll around Paris's oldest covered market, the Marché des Enfants Rouges (Red Children's Market), and taste the ageless Parisian specialties, such as cheese, wine, viennoiseries, macaroons and more.
From people keen on history to great food lovers, this experience will delight all.
Price: from 110€
Duration: 3h30
We love: strolling around a lively neighborhood and living like a real Parisian for a few hours.
Healthy and organic tour in the Saint-Martin village €€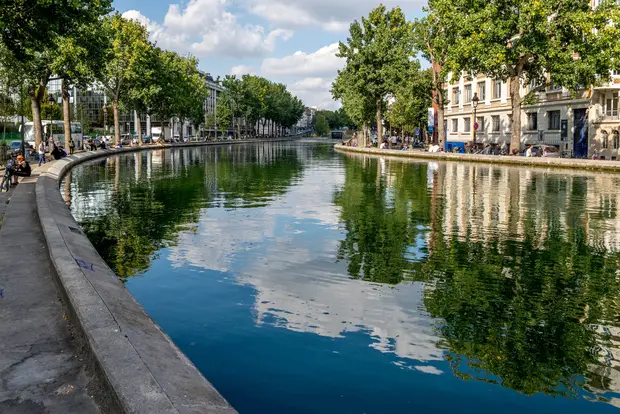 The Saint Martin neighborhood, a fast-growing space, welcomes you at the heart of its vintage and bohemian atmosphere and has you discover the organic and healthy side of Parisian gastronomy.
Sip on a refreshing vegetable juice, enjoy tasty gluten-free pastries and delicious vegan food and end this experience with a real French touch: a selection of wine and cheese, just right next to the Canal.
It is a private stroll for food lovers, which combines city life and nature.
Prices:
85€/pers – 2 people
75€/pers – 3 to 5 people
70€/pers – 6 to 8 people
Duration: unknown
We love: the organic, healthy and green side, as it cannot be found in any other food tour in Paris.
Historical visit of the best chocolate makers and pastry chefs in Saint-Germain-des-Prés €€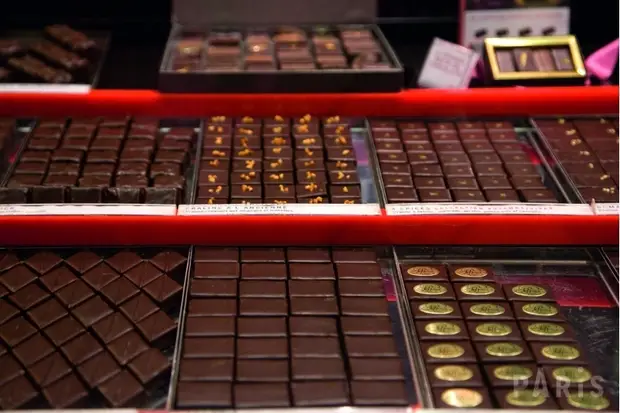 Traditional sweets and new trends await you in the most prestigious pastry and chocolate shops in the stylish Saint-Germain-des-Prés neighborhood.
Along with this visit, you will discover the savoir-faire of seven great master craftsmen, most of whom have a Meilleur ouvrier de France title, and you can taste their elegant and exquisite creations.
Visit Paris in the most fun and gourmet way, guided by a French gastronomy expert.
Prices:
95€/adult
65€/child (6 to 12 years old)
free for children less than 6 years old
Duration: 2h30
We love: discovering and rediscovering succulent pastries, cooked by the French capital's best chefs.
Gastronomic and wine excursion in Montmartre €€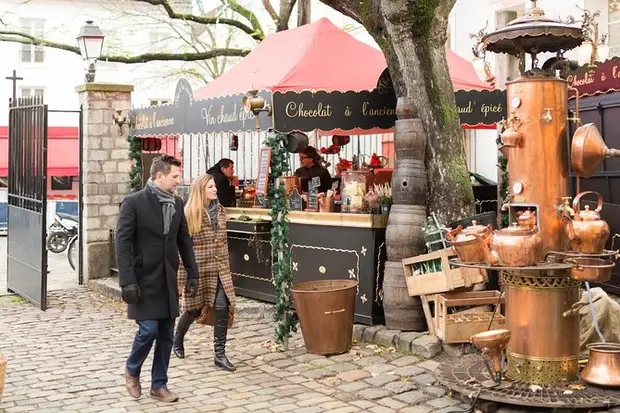 The most romantic neighborhood of the French capital welcomes you for an exceptional visit, among emblematic monuments and fine dishes.
Your guide will take you to the Clos des Vignes, the only vineyard in Paris, and will have you discover the culinary gems of the region as well as its splendid paved streets.
From chocolate sweets to cheese and including wine and cooked meat, there is something to suit all tastes in the ten gourmet stops of the visit.
An unforgettable excursion you can do with your friends or your significant other.
Price: from 91.47€
Duration: from 3h to 3h30
We love: strolling in Montmartre while enjoying Parisian specialties, drinks and food.
The Food Trip Passport: discover Parisian gastronomy at your own pace €
 

Voir cette publication sur Instagram

 
With the Food Trip Passport, choose your own gourmet itinerary through a selection of 24 delicious products.
Enjoy 6 to 12 products, starting from the canelé up to frog legs and meet passionate master craftsmen.
With this unique passport, which is valid for one year, you will discover the most lively quarters of the City of Light and the cuisine that defines Paris as the capital of gastronomy. All of this at your own pace and according to your desires.
Price: from 35€
Duration: up to one year of validity
We love: choosing our own itinerary for a customized experience.
Paris "Magnifique", the private excursion for the family €€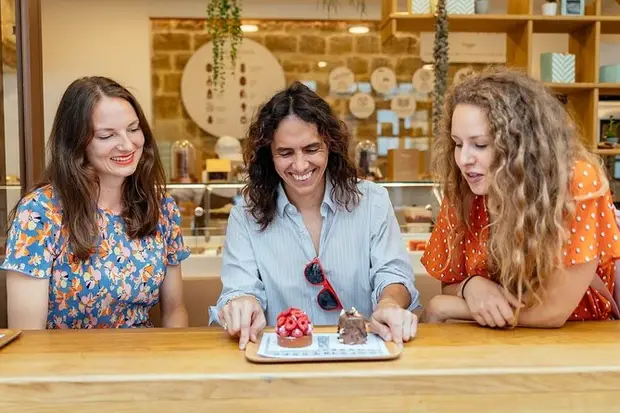 This private guided tour is fit for the whole family.
Taste pastries, coffees and breads before visiting an outdoor market where you can discover fresh and local products.
While parents will satisfy their taste buds, children will play with treasure hunts and puzzles planned especially for this playful visit.
A two hours walk to discover Paris and its famous cuisine.
Price: from 82€
Duration: 2h
We love: enjoying a food tour fit for children so that all the family can share a good time.
Visit China without leaving Paris €€
 

Voir cette publication sur Instagram

 
Who said you had to travel to Asia in order to enjoy true delicious Chinese food?
Guided by a Chinese gastronome, you will discover an overview of this faraway country's street food, without leaving Paris or sacrificing the quality of the renowned Chinese gastronomy.
You will visit five Chinese restaurants, praised by the Chinese community as well as Parisian gourmets.
Taste hitherto little-known flavors: "xiao long bao", traditional and revised brioches and sweet and tasty mangoes.
A real delight for your taste buds, that will make you travel to the other side of the world, without leaving the lively neighborhoods of Paris.
Price:
85€/pers – 2 people
75€/pers – 3 to 5 people
70€/pers – 6 to 8 people
Duration: unknown
We love: visiting China through its gastronomy, guided by a Chinese expert.
Admire the capital of gastronomy from the Seine €€€
 

Voir cette publication sur Instagram

 
Do you wish to visit Paris and discover its gastronomy without moving from your diner table? It is possible, and in the best conditions, thanks to Ducasses-sur-Seine's lunch and dinner cruises.
Sail on the Seine and admire Paris, by day or by night, while enjoying a gastronomic meal available in several set menus.
Parisian monuments will come before you while culinary monuments cooked by the chefs delight your taste buds.
The ultimate Parisian luxury experience is awaiting you.
Price:
Déjeuner sur Seine (lunch): from 95€/pers
Nuit étoilée (dinner): from 150€/pers
Duration: 2h
We love: living the experience of fine gastronomy while visiting Paris through the Seine. A magical time.
The Bustronome, the moving gastronomic experience
 

Voir cette publication sur Instagram

 
Get on a glass sunroof double-decker bus converted into a moving restaurant.
Visit Paris and its most emblematic monuments, such as the Louvre, the Eiffel Tower, the Trocadéro, the Champs Elysées and more, in front of which the bus will stop so you can take pictures.
An interactive pen is available to give you any explanation or information you may need during this unique and enchanting meal/visit.
Price:
Lunch

Set menu only: 65€
Set menu + ticket to visit the Arc de Triomphe with priority access: 78€
Wine pairing menu: 85€
Kids menu: 40€

Dinner

Set menu only: 100€
Wine pairing menu: 130€
Kids menu: 50€
Duration:
We love: the unique and unusual experience, enjoying Parisian gastronomy while visiting Paris by bus.

I aim to share my tips and recommendations for the beautiful country of France. My goal is to help you plan your next adventure, whether it's a weekend getaway or a once-in-a-lifetime trip. From finding the best hotels and restaurants, to discovering unique activities and sights, I've got you covered!